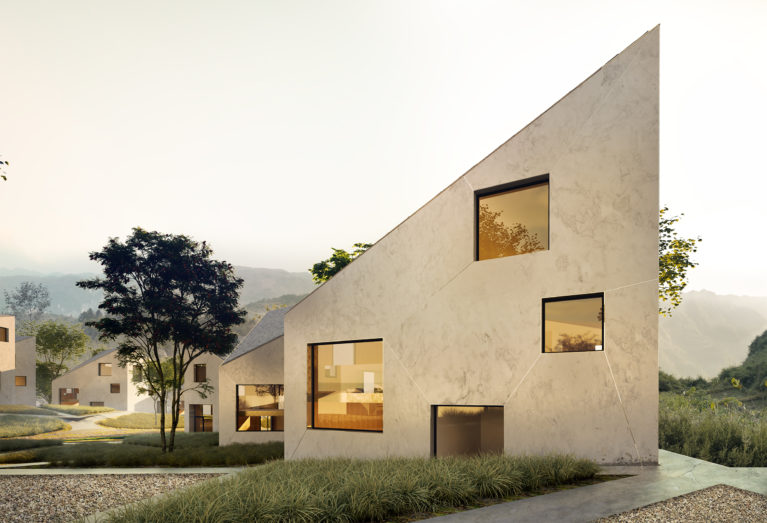 The façade of the villas combines simple materials, concrete and metal. The elevations of the building are formed by polygonal pieces, the result of joining the corners of the square windows together.
The texture of the concrete render gives the smooth surface of the facade a stony, almost marble-like appearance. This satin finish contrasts with the brass profiles that separate each panel and serve as a frame for the window openings.
The result is a minimalist look, sober in its composition but rich in its details. The shine of the glass and brass stands out against the texture of the cement, which has a natural stucco-like veining.