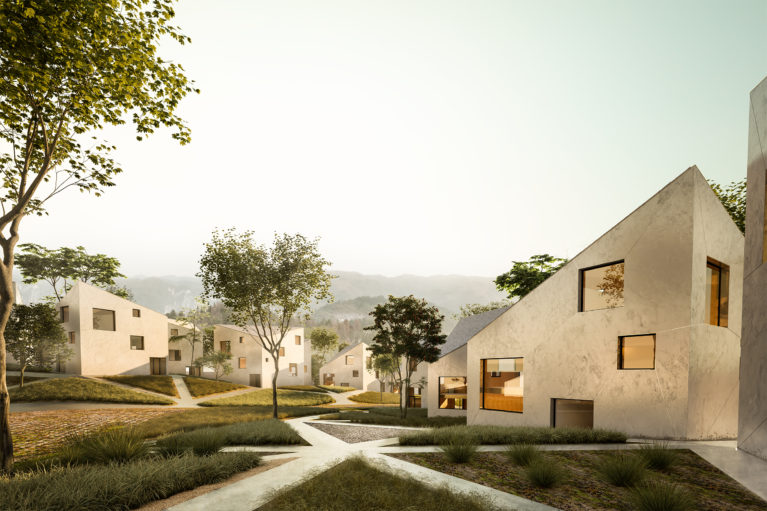 The urban and landscape design of the resort is based on organic principles that mimic the surrounding nature. The recognisable image of the village consists of a composition of triangles and squares.
The diagonals of the roofs establish a dialogue with the landscape design, made of triangles and diamond shapes. This surface, covered with a range of indigenous plants, is sharply defined by the polished concrete paved pathways.
The elevations of the villas emerge above this mosaic of small gardens. The concrete facades, also triangulated, are perforated by a myriad of square windows of different sizes.