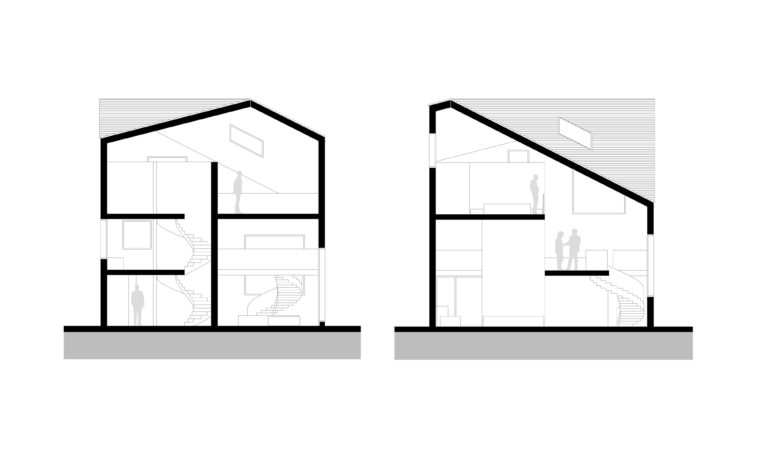 The resort consists of independent villas with two double bedrooms. Although all the properties are the same, their shape and interior distribution make each space unique.
To enjoy the views of the spectacular landscape and to distance the villas from each other, the buildings have three floors.
With a square floor plan, the homes inside have large volumes and high ceilings, as none of the stories occupies an entire floor.
The steeply sloping gabled roof intensifies the dynamic character of the interior space, as it cuts the volume diagonally.