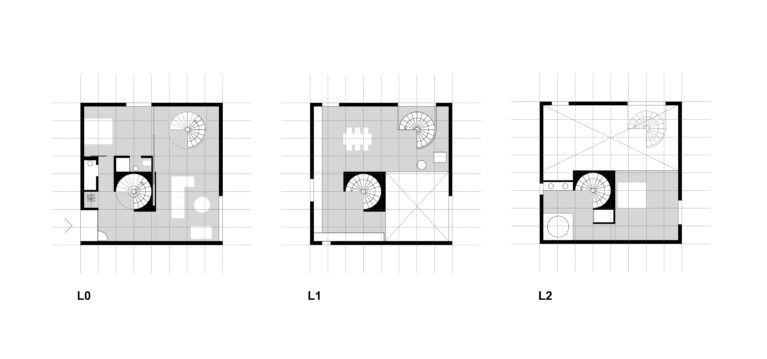 To guarantee the economic viability of the development, the villas are designed with a modular system that allows the prefabrication of a large number of construction elements.
This coherent system can be seen in the floor plan of the typical square-shaped dwelling. The façade openings, the position of the stairs and the double-height spaces are adjusted to an orthogonal grid.
The ground floor has a large living room with views of the landscape, a guest bedroom with a bathroom and a separate toilet in the entrance hall.
The dining room and kitchen are located on the intermediate floor. This is a roomy and open space with integrated furniture. On the upper floor is the master bedroom, which has a spacious bathroom with a Jacuzzi.