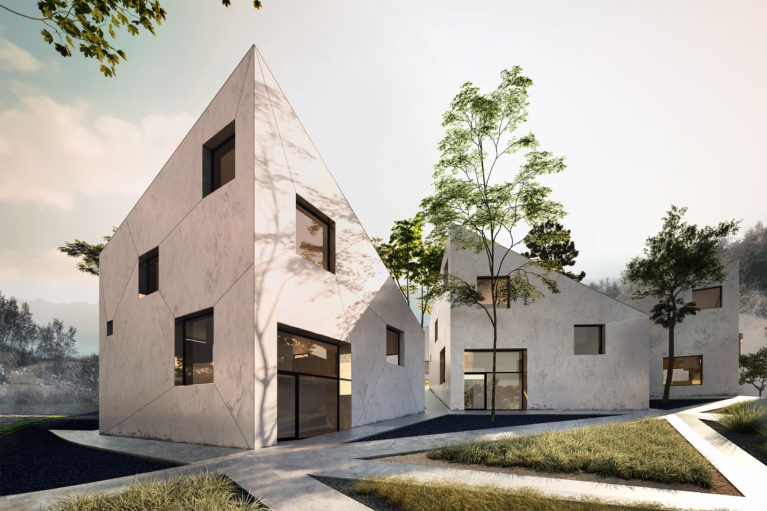 The villas are grouped into five different groups, following the same ordering pattern. Each building is on a different level and is rotated sixty degrees from the next so that all the villas enjoy views of the landscape.
On the opposite side of the valley, the houses are grouped to form small plazas that create a sense of neighbourliness to form a village. Subtle differences in orientation and height create different spaces in each corner of the resort, making it easy to recognise places and find your way around.
The master plan carefully combines repetition and intentional chaos. The solution creates a modular system that is easy to build and cost-effective, yet iconic, recognisable, memorable and full of unique spots.