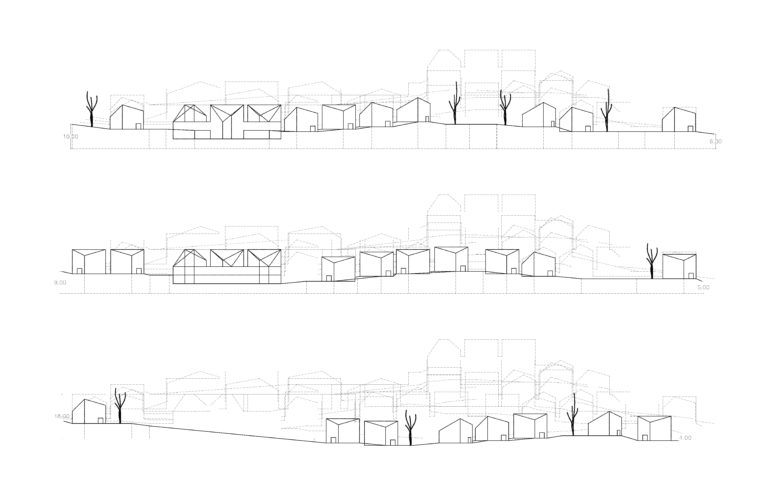 The urban structure of the hotel complex relies on its adaptation to the undulating terrain where it is located. The villas colonise the hills with an organic, capricious and random arrangement.
The several cross-sections of the master plan show the different heights and orientation of the villas and their relationship with the public buildings.
The result is a design that provides views and privacy to all the villas while maintaining a balanced distance between them to create a community feel that generates an urban silhouette reminiscent of traditional mountain villages.