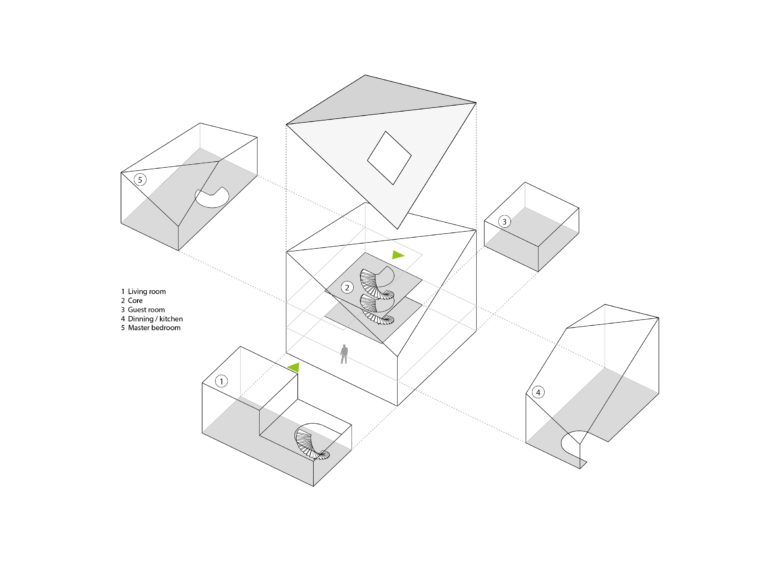 The diagonal cut that forms the gable roof in the pure volume of the cube determines the interior spatial distribution of the villa.
The asymmetrical roof provides scale to the interior spaces so that it descends on the living room side to reduce the triple-height and rises in the dining area to maintain an adequate proportion.
The result is a series of spaces that are assembled around a central core of stairs, following an upward spiral.
The stairs, slightly off-centred to provide more space for the living room and dining room, also serve as the structural core for the slabs, which, like interior balconies, maintain always a visual dialogue with the lower levels.