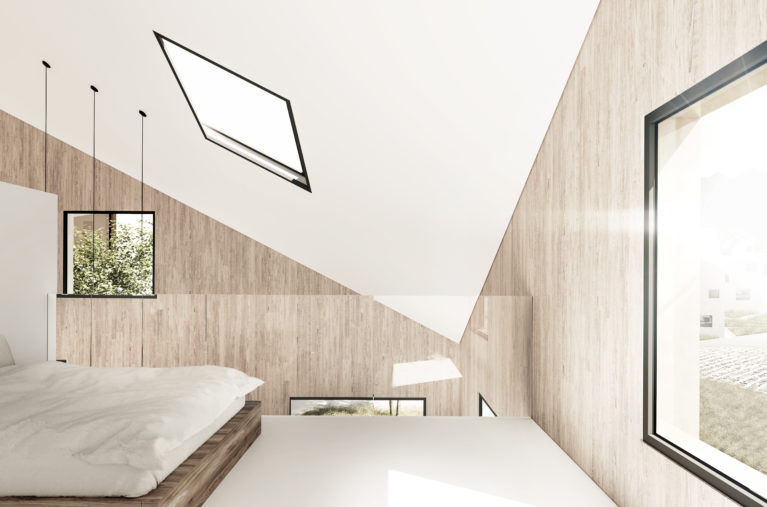 The master bedroom is probably the best space in the villa to contemplate the view of the mountains. From the upper floor, you can see the versatility of the interior and frame the exterior through multiple windows.
The diagonal cut of the sloping roof takes on a scenic character in the interior of the villa. The white ceiling contrasts with the wooden walls, and a skylight allows a view of the sky from the bed.
The brightness of the space, reinforced by the warmth of the materials and the view of the outside vegetation, makes the master bedroom a cosy room where you can enjoy the holiday experience.