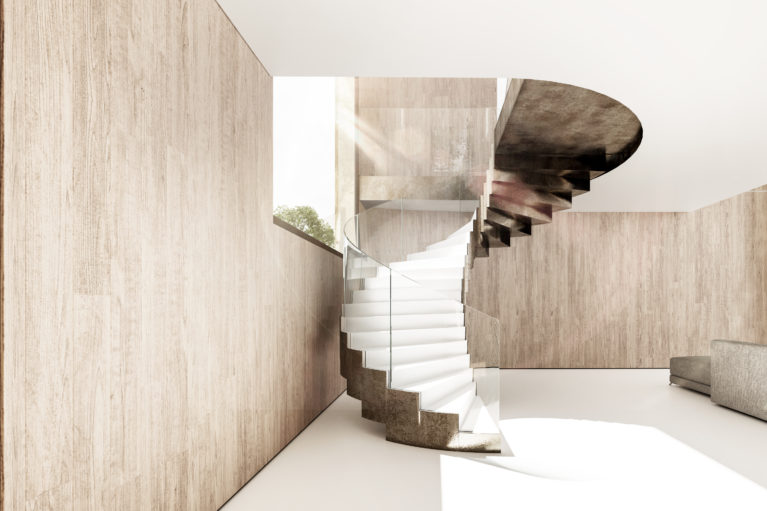 To provide an independent connection between the daytime areas of the villa, a secondary spiral staircase connects the living room with the dining room on the first floor.
This free-standing piece, made of steel, articulates a large opening in the facade, making the window part of the staircase.
The white colour of the ceilings and the resin floors contrast with the wooden cladding on the walls and the metal elements that cut out the gaps.
The slender figure of the stairs, and the precision of the curved glass balustrade, allow the guests to enjoy the immersive landscape along the way.