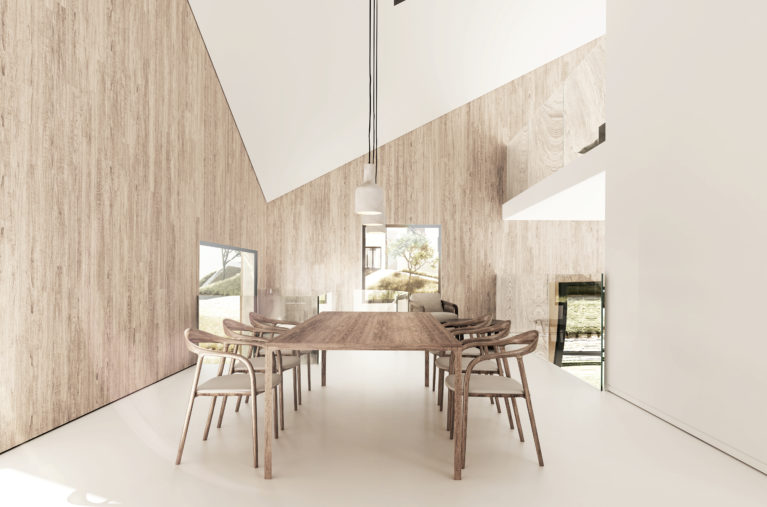 The villa's dining room is located on the first floor, linked to the kitchen. From this double-height space, you can see the living room through an interior balcony with a glass balustrade.
This is a spacious room with a generous dining table for six people whose interior design is intrinsically defined by the architectural features, rather than additional decorative elements.
The unique slope of the roof together with the interior layout of the floor slabs creates a fluid interior space where the windows look like paintings on the walls from which to appreciate the landscape.
The traditional configuration of white walls and wooden floors are exchanged in this case to create a unique contrast between materials and furnishings. The brightness of the space allows for a unique connection with nature and an excellent sense of interior comfort.