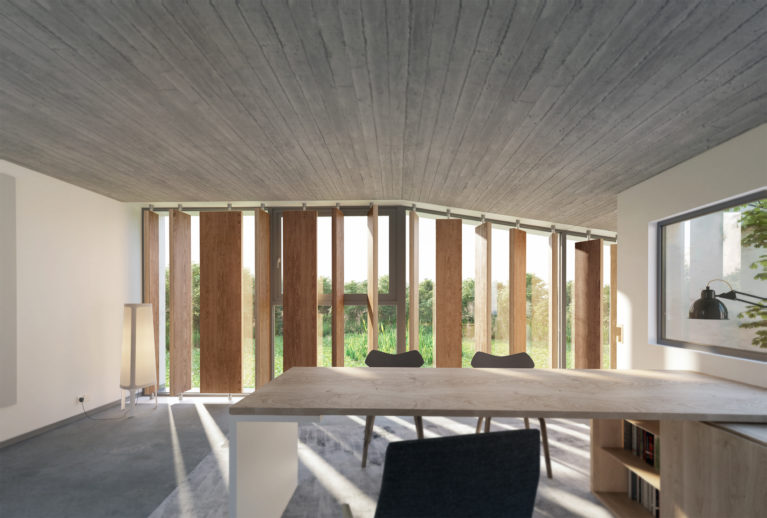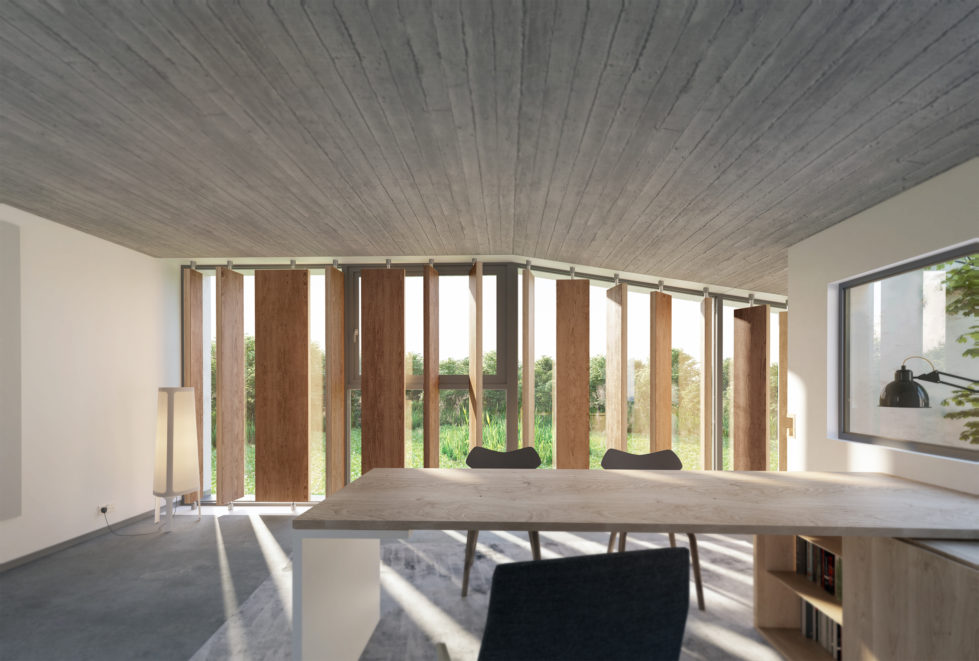 The office space opens up directly to a stunning view of the landscape. Light can be controlled thanks to full height louvres. The width of the louvres is randomized and changes depending upon the elevation. The slats are made from a metal substructure, and veneered oak timber cladding is added on top for a functional aesthetic.
Natural materials throughout the office have been used generously. The polished concrete floor contrasts beautifully with the textured concrete ceiling. A sense of minimalism is evident throughout the office, with an oversized desk and conventional waiting chairs on one side.
A window to the right provides cross ventilation and a view down to the courtyard, which has been hidden by the staircase. The office is a space visually connected to the living room, but with the amount of privacy and independence required for a workplace.