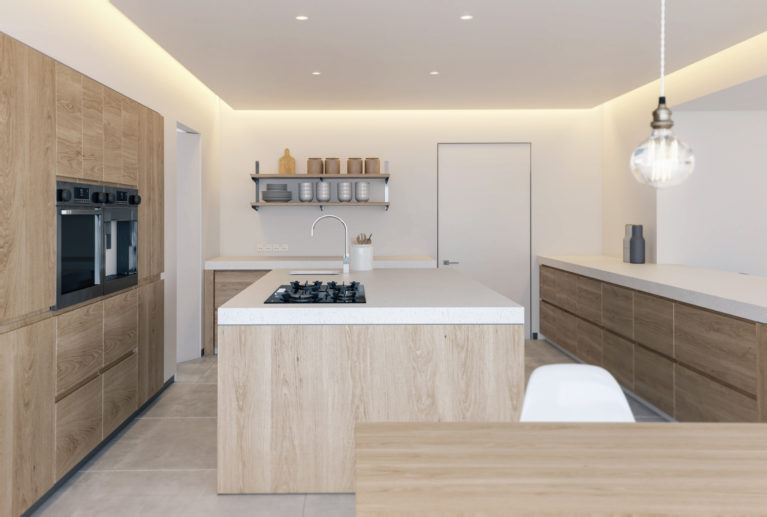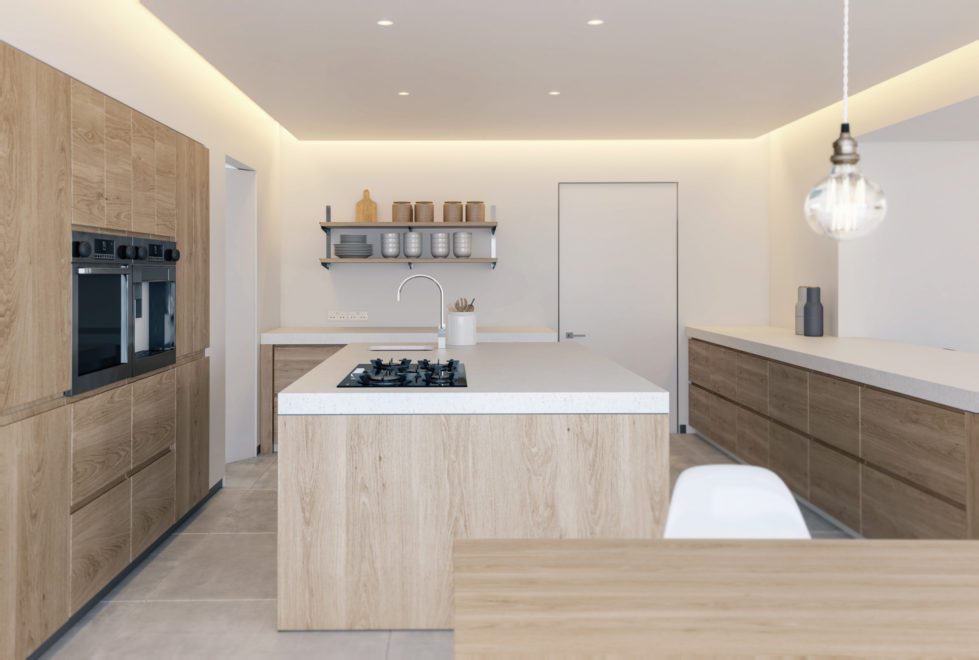 The kitchen features an island countertop design, with counters including a Silestone Blanco Maple worktop. The concept of minimalism and sharp, clean lines is prominent throughout, with frameless doors and handless cabinets being used.
The clean, yet spacious kitchen design leads to a marriage between form and function. The island kitchen design has long been favoured for its effective use of space, and this is perhaps most prominent here. The burner gas hob is situated on that counter and comes with a custom downdraft hood as well.
A contrast is created between the white walls of the kitchen and the European oak bespoke furniture cabinets. Charles Eames plastic chairs have been added to create a strong correlation between the counters and the furniture elements.
Recessed suspended lighting has been installed around the kitchen, emanating warm LED lights. There are overhanging lamps atop the dining tables, and light bulbs have been installed in the ceiling as well to provide maximum illumination. Large format ceramic tiles, which look like concrete, complete the picture.