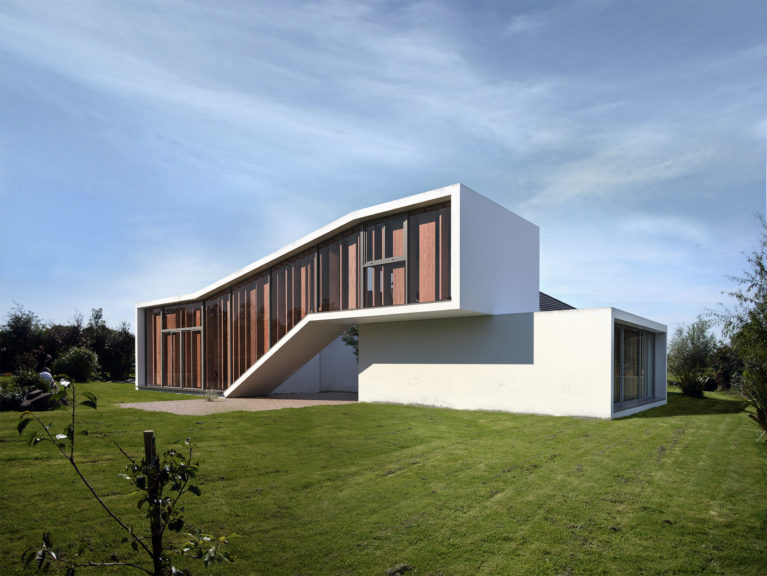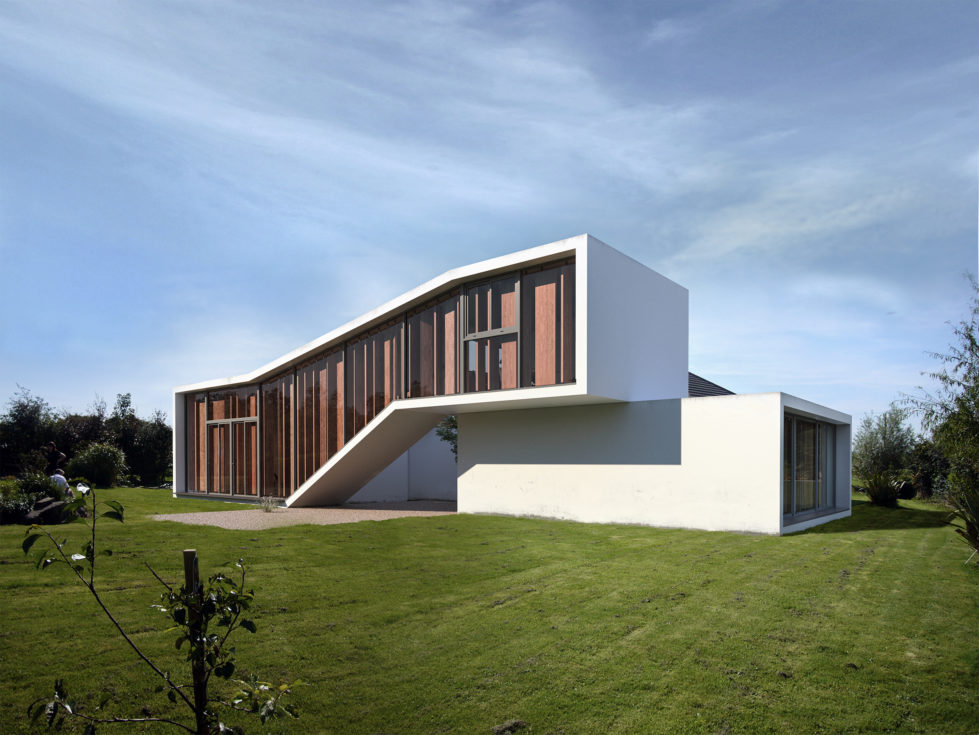 The image and massing of the building are an apparent response to its function. At first glance, the house might seem divided into two separate structures. However, the spaciousness of the living room opened towards the garden, the ascending staircase, the cantilevered volume of the office and the private character of the bedroom, can be easily perceived.
The master bedroom features pass-through windows which provide a glimpse of the courtyard, carefully protected from the elements via the staircase leading up to the office. The massing does not favour verticality and creates a sense of permanence and solidity owing to the minimalist structure.
There are full-height louvres installed on one side of the master bedroom, and the perpendicular section that leads up to the office. These sets of parallel timber slats help maximise privacy and control natural light, which can be allowed inside the building, thanks to the generous use of glass. The aluminium doors provide resilience to the transparent facade, providing safety and security.