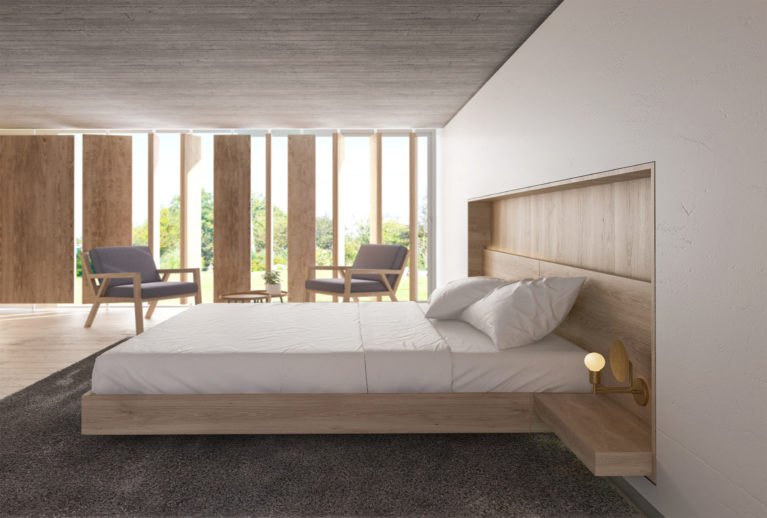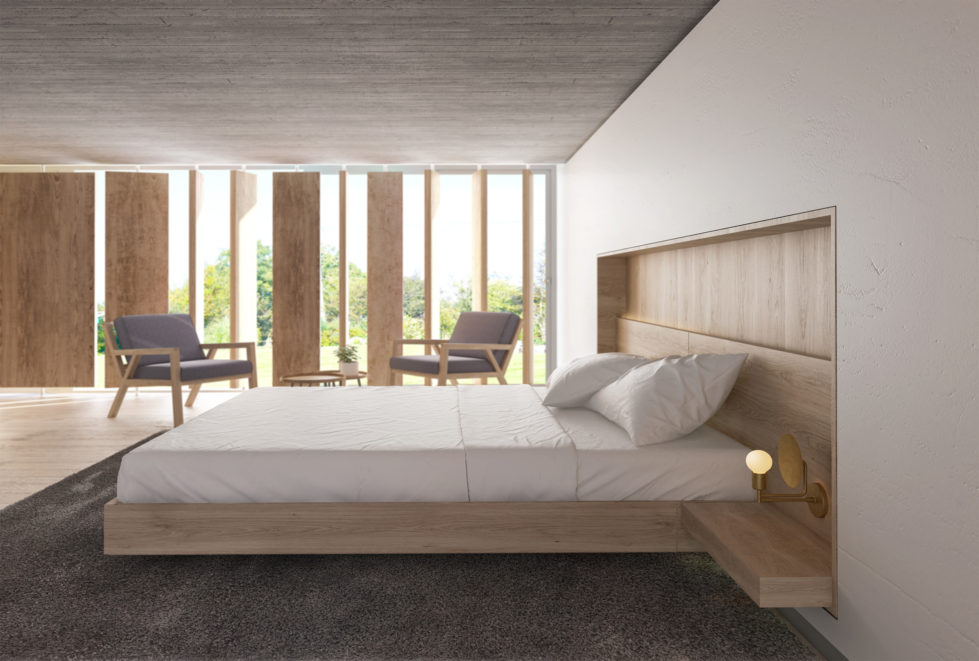 The master bedroom is designed to be roomy and spacious, with all attention being focused on the bespoke fixed furniture. The bed is attached to the wall and features a recessed headboard with a concealed LED strip light to offer warm lights. The side tables are also connected to the walls.
The textured plaster contrasts sharply with the wooden headboard and the grey carpets on the floors. Adding a bit more nuance to the interior are the comfy wooden armchairs, with a laid back. Rotating sliding louvres can be used to control the natural light in the room and to enhance privacy.
The ceiling features an in-situ slab made of formed concrete with a timber texture, blending in neatly with the headboard and the surface of the louvres. The featured brass lights further add a touch of class, protruding from the walls instead of being fixed on the side tables.