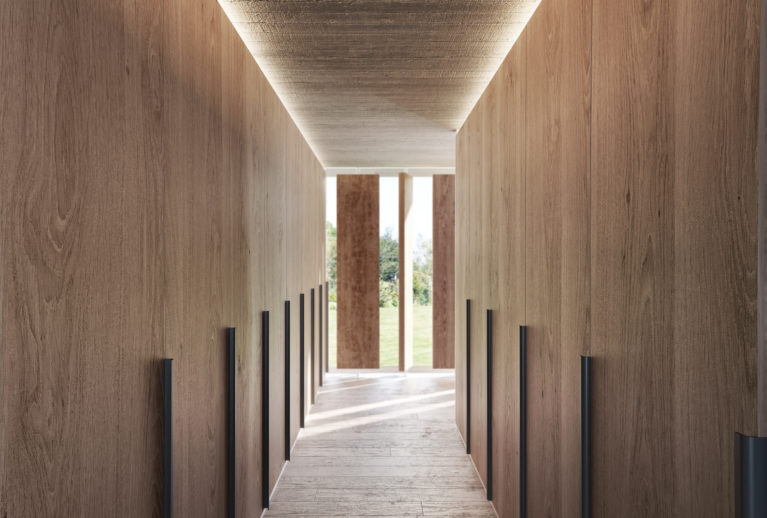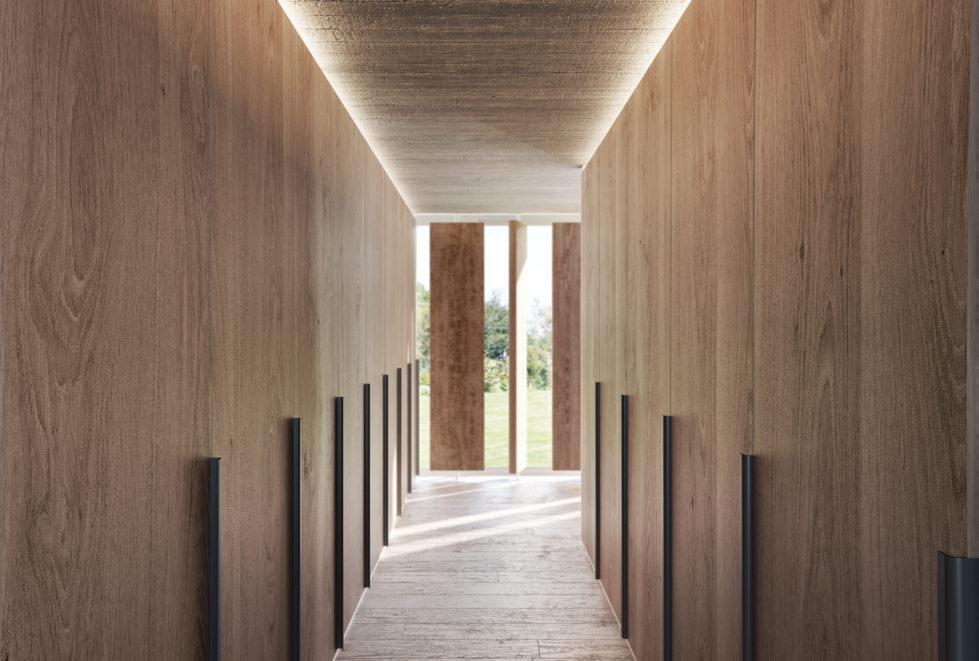 The walk-in wardrobe features full-height doors, with long metallic handles. This arrangement creates a sense of clutter-free space and makes the closet look wider than it is.
Oak timber flooring has been added in the wardrobe, which combines perfectly with the wooden doors. They are frameless, with the handles serving as the only extension outwards.
Recessed lighting has been installed in a gap just below the ceiling, highlighting the texture of concrete and creating a mix of colours.
This combination creates an industrial and minimal aesthetic, but the generous use of wood keeps the place well-grounded in its surroundings. The walking wardrobe provides unobstructed and unfiltered views of the rear gardens, but the windows have adjustable louvres with a greater width have been added to provide maximum privacy. The doors are also made of oak veneer, which features prominently throughout the extension.