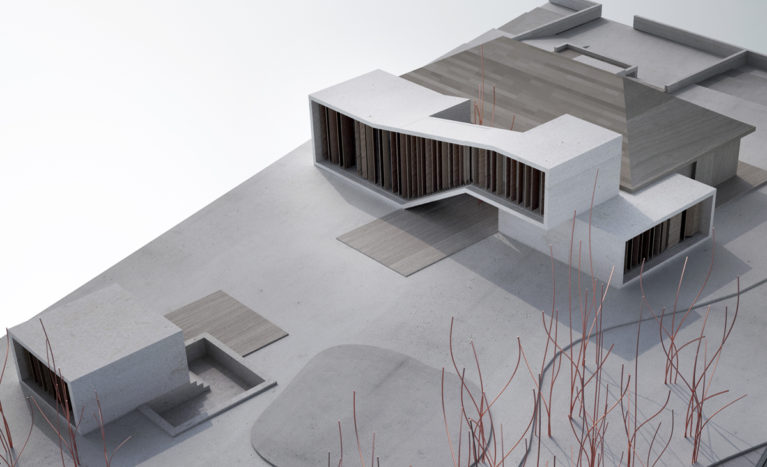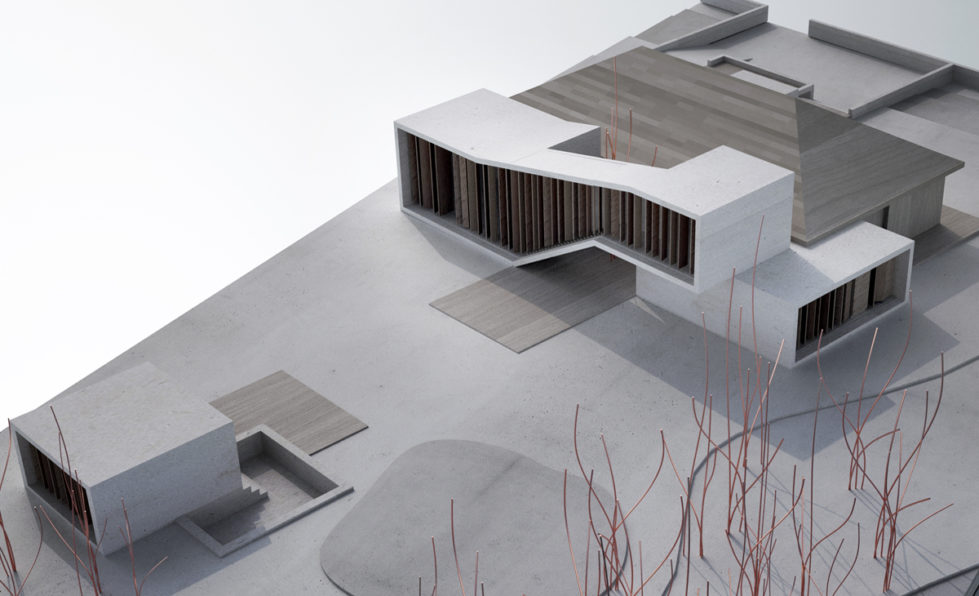 The model further shows the distinctive design elements of the existing house and highlights the dramatic change in architecture with the new extension. The addition introduces flat roofs, and a perpendicular layout featuring sharp lines and geometry to set it apart.
The design intents to create a distinction between the new and the old. A dialogue between the spa and the new building extension can be seen thanks to a subtle landscape design, which aligns perfectly with that of the outdoor bath.
The courtyard is directly visible from the spa thanks to the pass-through windows installed on either side.
The physical model is made of white cardboard and wood, to represent the contrast of materials of the project and the difference between the new structure and the existing house.