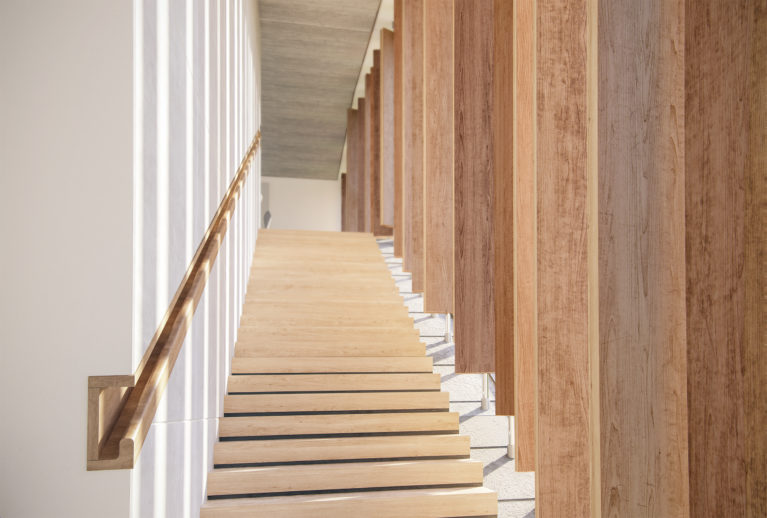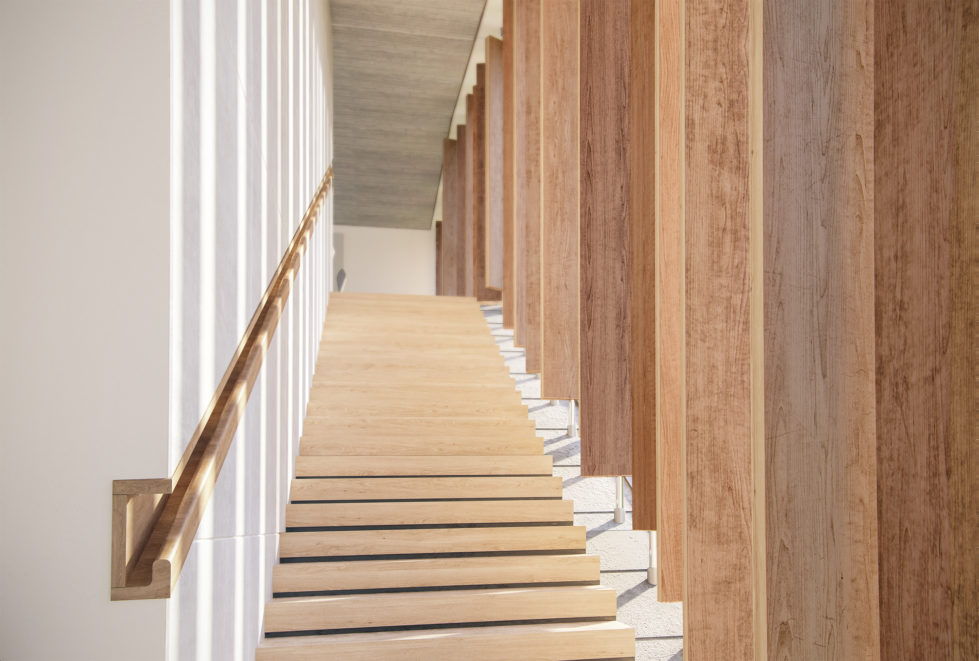 The staircase leading up to the office combines white plaster, cast concrete and oak timber to offer a warm and welcoming visual tone. This 'promenade architecturale' visually connects the living room with the upper floor around the courtyard.
Further compounding the use of straight lines and sharp geometry, straight stairs with veneered oak planks have been used, with small gaps in between that create recessed shadows at every step, highlighting each one.
The rotating louvres are also cladded in oak veneer, but unlike the staircase, each one features a different tone to add a bit of variation and create a play on lights. The width of each louvre increases with the elevation accordingly, which further creates a randomized elegance.
The integrated handrail has been embedded on the wall, offering a more contemporary aesthetic. The oak handrail also serves as a contrasting element on the otherwise plain white walls. The concrete ceiling also featured on the upper and lower floors, connects through the stairs as well.