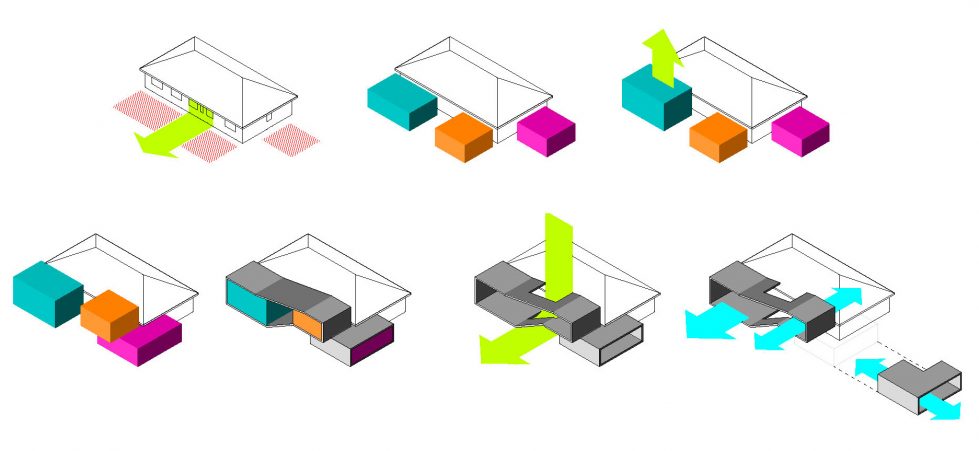 Conceptually, the building form responds to its function. The requirements of the project are resolved in a single gesture, which gives the house a symbolic character.
The project brief for the extension included a large living room, an office space and a new master bedroom. These additional rooms are connected to the original layout of the house, so their positions are given, but their heights can be adjusted.
Therefore, the living room has a double-height to provide a feeling of spaciousness, the office space is situated on the upper floor to capture the views of the landscape, and the master bedroom extends to the north to provide privacy.
The resulting massing is then wrapped in a thin concrete skin that, taking the staircase within, looks like one volume resting on another. The courtyard opens up the structure and allows the master bedroom to gain abundant natural light from the south.