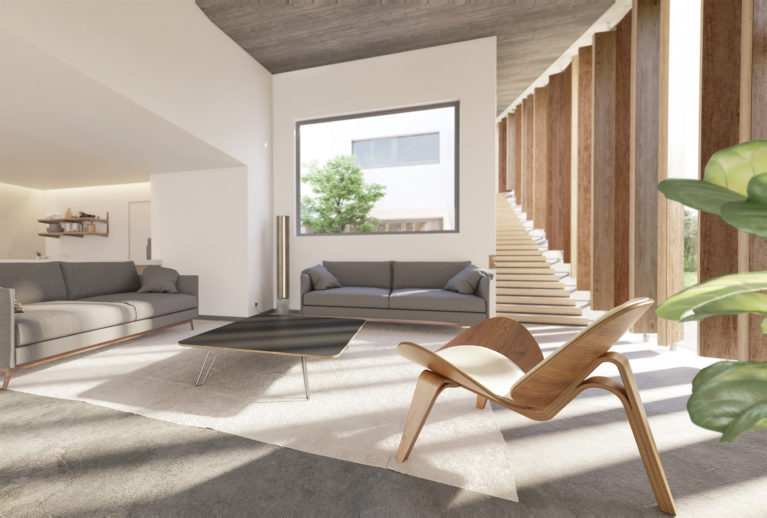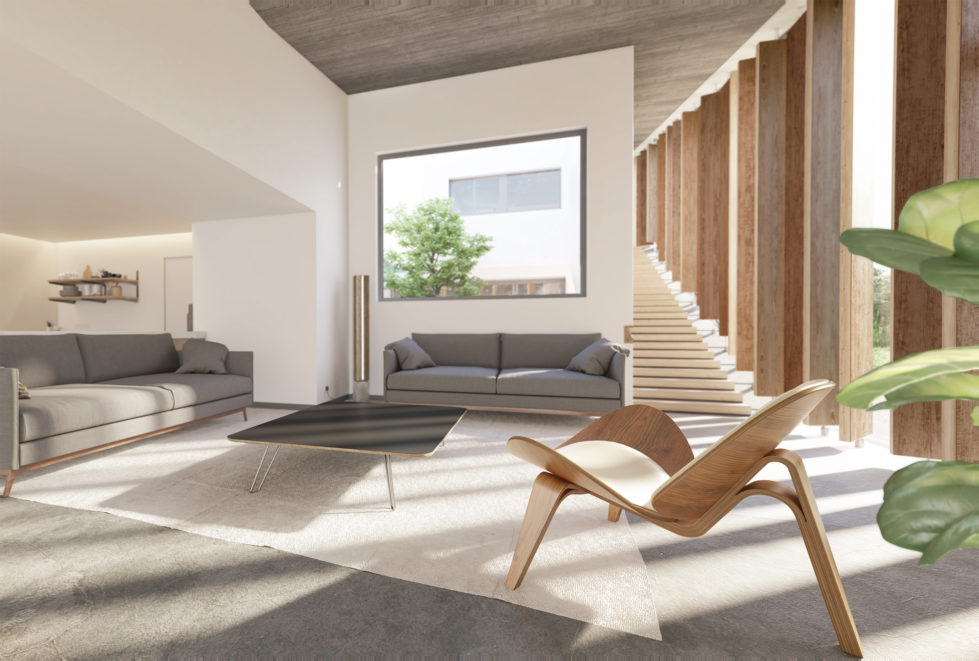 The family room extends into the garden of the house to provide a spacious and multifunctional space. The double-height makes the room look bigger than it is and allows it to capture the landscape fully.
A fixed glass window to the courtyard allows for plenty of diffuse natural light from the north into the living room, and the place begins to shine when the louvres are parted. A stylish Indian wool rug adorns the floor, with an in-site polished concrete that combines perfectly with the grey sofa sets in the room.
The furniture is classy, yet simplistic. The Hans J. Wagner iconic Shell plywood chair is a bold choice, adding a touch of elegance and uniqueness. The curved chair design contrasts sharply with the stable geometry of the furniture and design elements in the room.
The full height movable louvres are made from a steel frame, with oak veneered cladding to match. The design is supposed to be industrial, but the use of natural materials combines to give it a very homely feel.