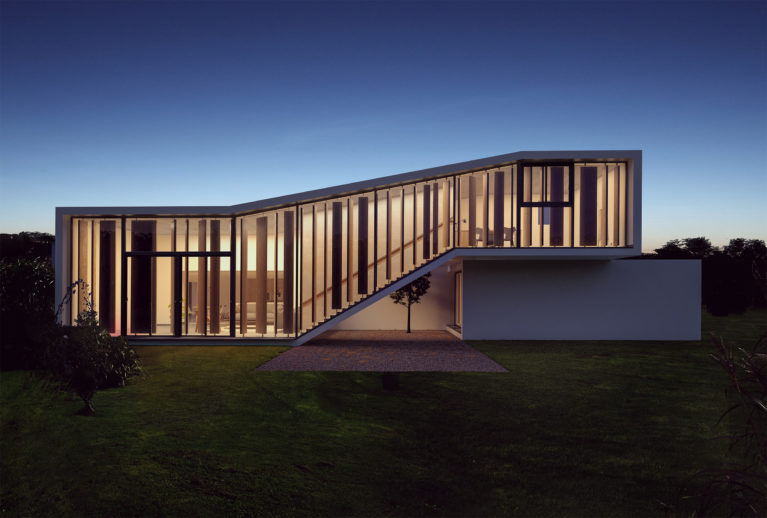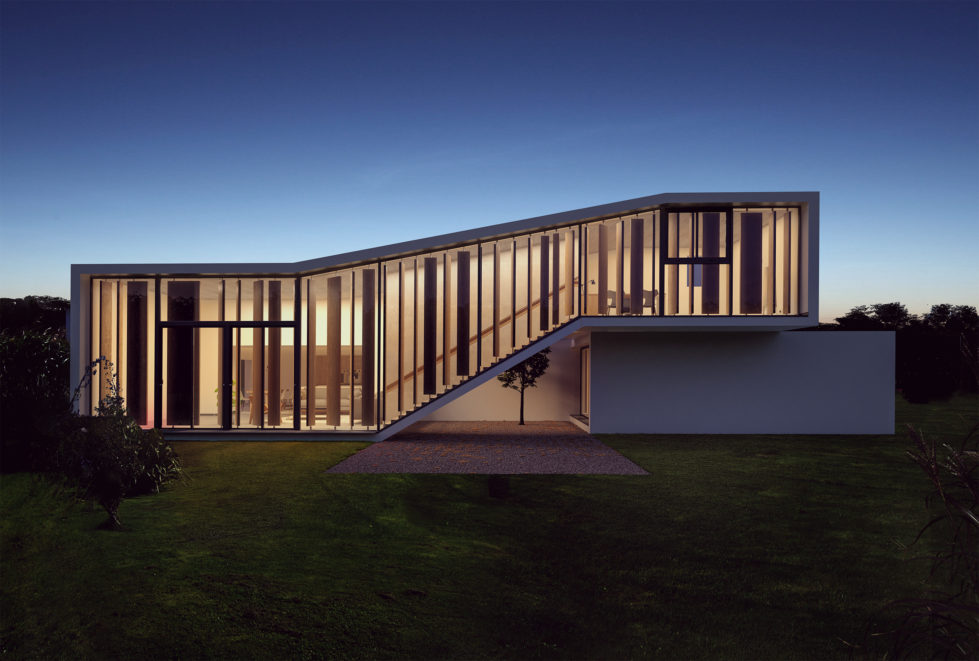 The use of full-height louvres doesn't just serve to control natural light and privacy but also paints a stunning picture for users outdoors. The warm lighting inside is punctuated by the panels and adds another design element to the building itself, illuminating the walls within.
Access to the property is granted through a set of aluminium doors which blend perfectly with the full height double glazed glass. The landscape underneath the staircase has been cleared for the courtyard in the form of a Japanese style garden. This feature adds a subtle design element to the structure. The cantilevered volume sits perpendicular to the master bedroom.
The design of the building makes a definite statement, showcasing finesse and elegance in a minimalistic, yet incredibly bold manner. The office space is accessible through a set of straight stairs. A casement window in the office provides ventilation, without breaking form.