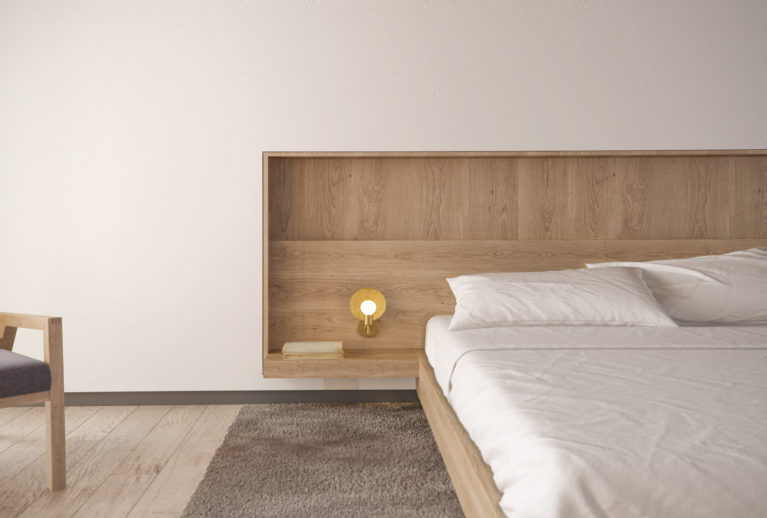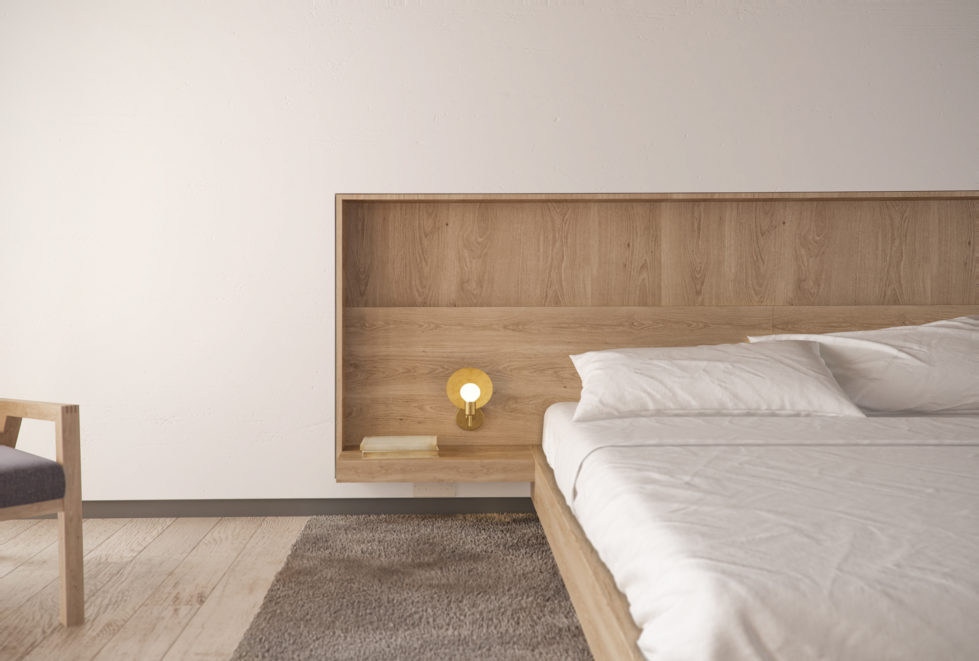 A clean, minimalistic, and aesthetically appealing interior has been created in the bedroom. The bed connects directly to the recessed headboard, which has been made from bespoke oak.
In place of a bedside lamp, bronze light holders have been attached to the headboard on either side, hiding the wiring from plain view. Textured plaster has been used on the walls, creating a contrast with the in-situ concrete ceiling and the shaggy charcoal grey rug, designed to emulate the colour scheme and create a dialogue between the floors and the ceiling. The use of wooden furniture with a light polish further complements the interior décor of the room.
Full height windows are situated on either side of the bedroom, offering a view of the courtyard to one side and the stunning landscapes on another, which also allow plenty of natural light into the room. Adjustable louvres can be used for privacy or light control.