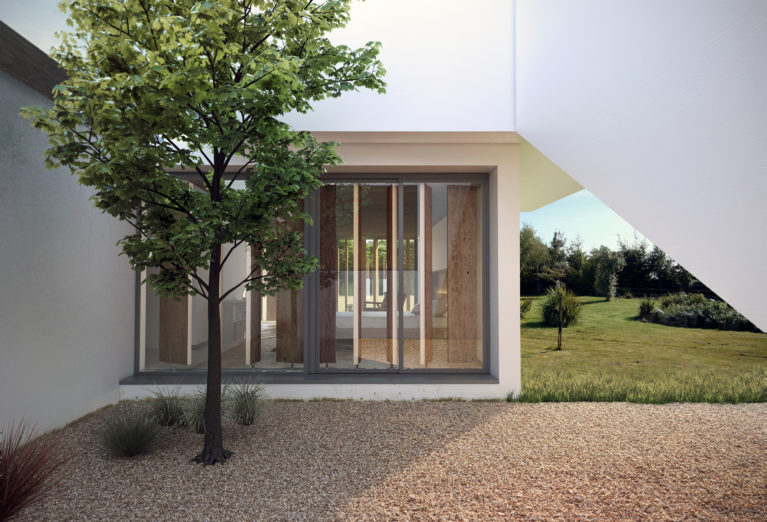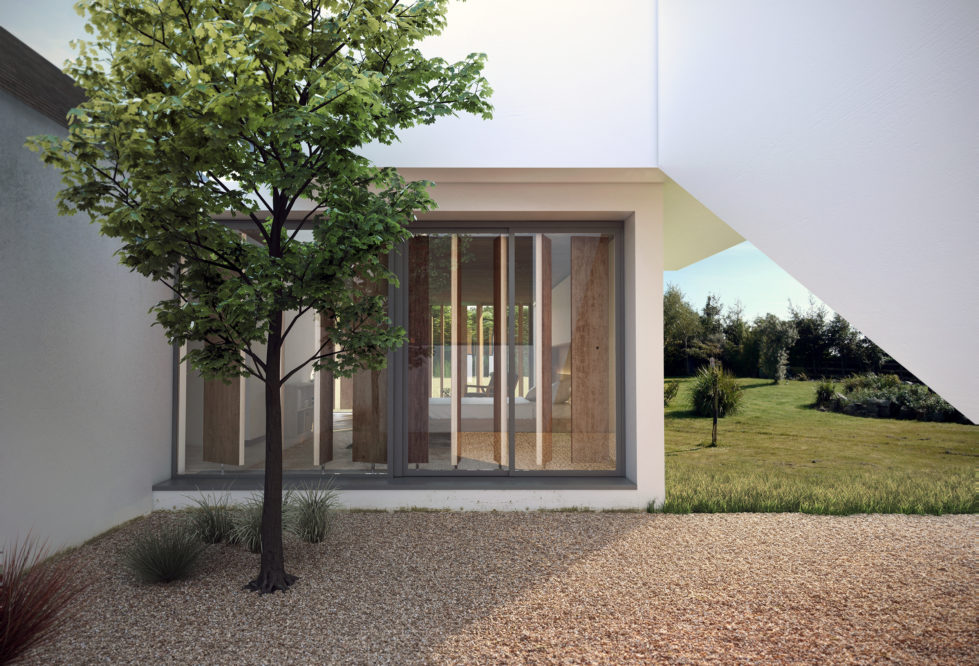 The bedroom is annexed to one side, offering an incredibly heartwarming view of the inner courtyard. The Japanese style garden has honey stone clippings and a solitary tree which serves as the main attraction. Louvres installed on the windows allow for maximum control over light and privacy inside.
There's a sliding full-height door with a fixed glass on one side. Pass-through windows allow the user to get a clear view of the landscape and the courtyard directly from the main bedroom. The space is protected from the elements, with the staircase enclosing the yard from one side.
The courtyard becomes the heart of this house extension; it articulates the public and private areas, provides illumination to the bedroom and the living room while keeping their privacy. Vegetation, natural light and views become as important as the architecture.