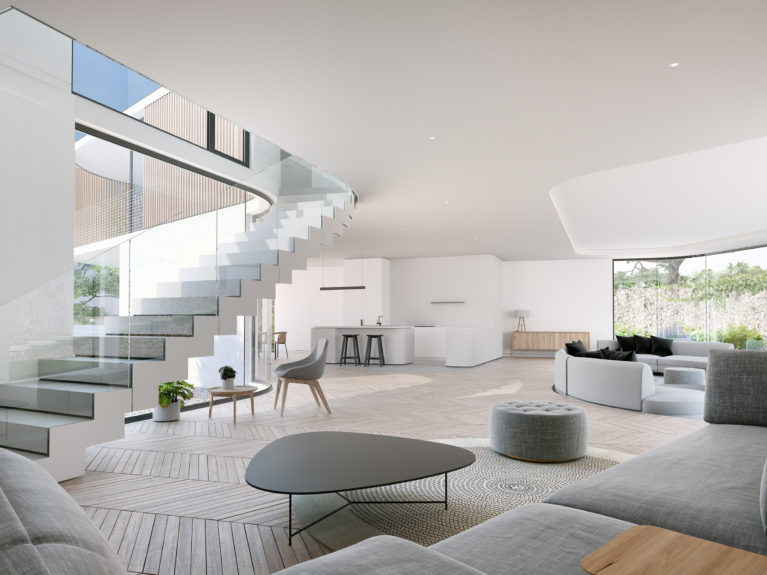 The open plan allows fluid circulation and relaxed use of the space. The focal points towards the landscape define the rooms, and the fixed and loose furniture provides comfort and a cosy visual tone.
The one-flight stairs contribute to creating a feeling of transparency and cleanliness. They consist of a metal structure on which the resin steps are arranged. The handrail is formed from pieces of laminated glass that allow the light to pass through the courtyard, reinforcing the sculptural character of its silhouette.
The oak wood floor arranged in a herringbone pattern has a radiant underfloor heating system and provides a warm tone to the interior palette.
The formal language of the exterior, where curves predominate, is also perceived in the design of the fixed furniture, such as the kitchen and the lounge area. This space, sunken below the floor level, also features an LED illuminated recessed ceiling or tray ceiling above.
The rest of the furniture complements the bright, casual and functional interior design. The Morth armchairs by Formstelle, the delicate circular carpet of braided jute or the spacious sofas, upholstered in grey wool coating fabric, create a visual tone of soft forms and neutral colours.