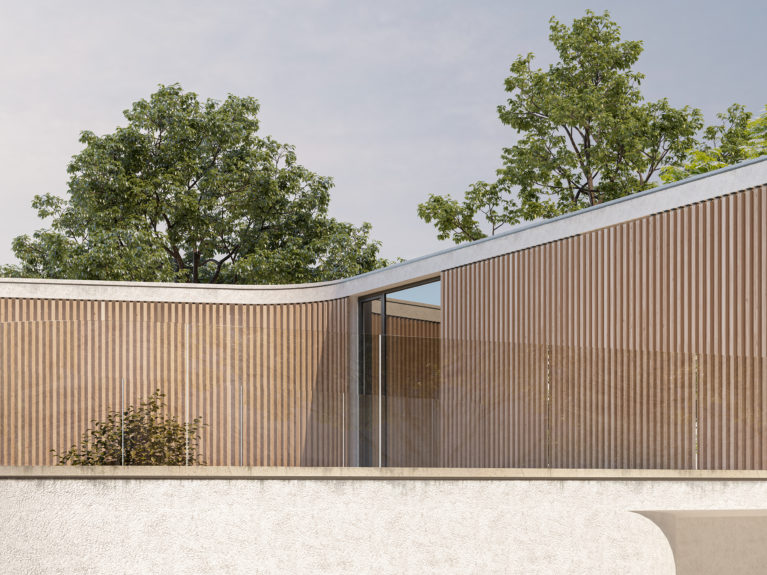 In contrast to the bold and flowing shape of the floor plan, the elevation of the house has a sober and austere character. The wooden facade gives a natural and pleasant appearance; it reinforces the horizontality of the composition and blends with the landscape.
The elegant and simple appearance of the house's external envelope is reinforced by the tempered glass balustrades that protect the terraces on the first floor.
The exterior windows, made of anodised aluminium, protect the large facade openings allowing different opening mechanisms.
The façade walls are rendered with single-layer mortar in an off-white colour that combines with the warmth of the wood. The Canadian cedar strips are treated with resin to guarantee the durability and low maintenance of the material.