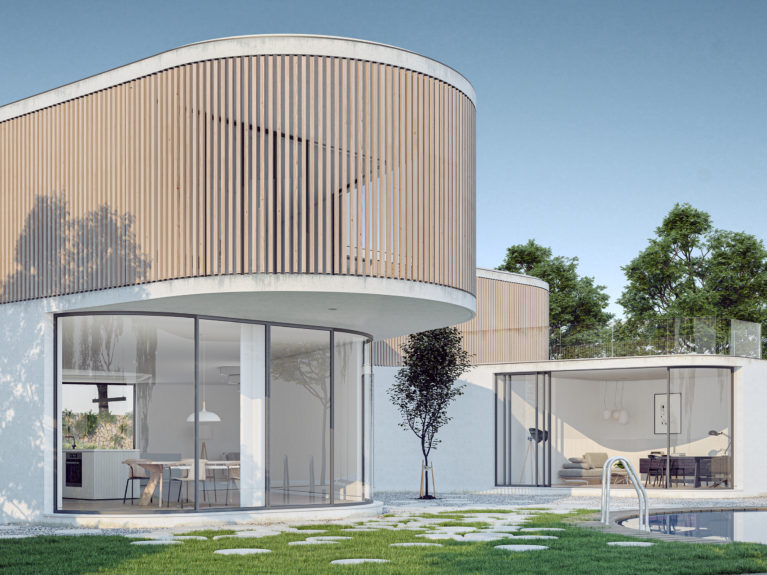 The sinuous shape of the floor of the house is clearly visible from the front garden. The amoeba-shaped building form extends and retracts like an organism to respond to the function of the spaces.
The work area, on the right, is an annexed volume with independent access from the street. This room is a private office for working from home with tranquillity. The glass enclosure has large sliding doors, which allow the space to be opened up to the patio.
On the opposite side is the dining room, closed with a curved glass envelope and which has a direct exit to the pool. The balcony of the master bedroom, situated on the first floor, extends over this cantilevered area to protect it from the sun.