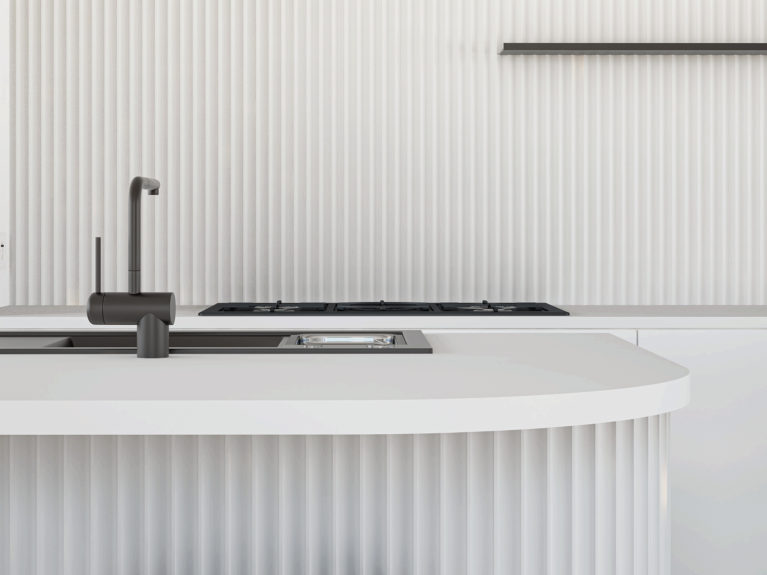 The kitchen occupies a central position between the dining room and the living room, so it's designed to look clean and elegant.
The result is a minimalist composition, with white surfaces and a simple combination of textures. The vertical walls adopt a relief pattern of lines similar to the exterior facade of the building, while the worktops and furniture are smooth white surfaces.
The central island has rounded corners and serves as a bar with stools on one side. The cabinet doors have no handles, and the appliances are hidden behind them.
The sink, gas cooker and tap stand out as black on white and create a contrast of matt surfaces.