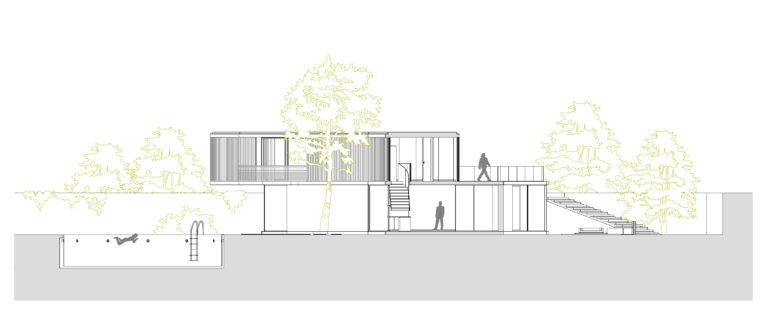 The plot has a slight slope. The platform where the house is located is levelled using staggered terraces. The infinity pool marks the limit of the landscape.
The building is surrounded by abundant vegetation so that the ground floor relates to the surrounding landscape and maintains an optimal level of privacy.
From the upper floor, you can see the views of Madrid to the east. The terrace on the opposite side enjoys the light of the sunset and works as a solarium.
Soft ramps and stairs connect the different levels of the landscape. The curved forms provide secluded and pleasant spaces flooded with native vegetation.