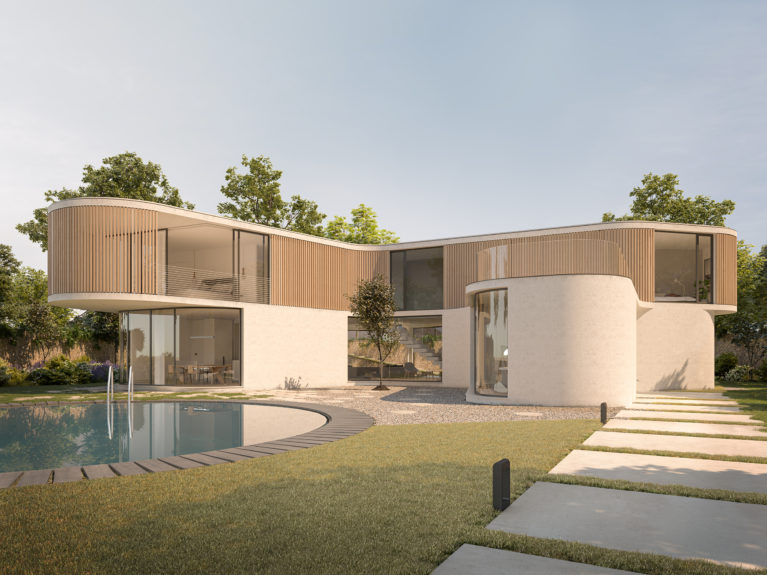 The architectural design of the K house starts from two defined principles: to provide a generous space flooded with natural light and to extend the perimeter of the building envelope organically, so it can capture the landscape.
The result of this concept is a spacious but proportionate house, provocative in its form but elegant in its design: a home with large façade openings, a large balcony, terraces and surrounded by nature.
The circular swimming pool occupies a dominant position on the edge of the platform where the house is located. It provides freshness to the patio and pronounces with its reflection the delicate play of shadows of the curved walls.