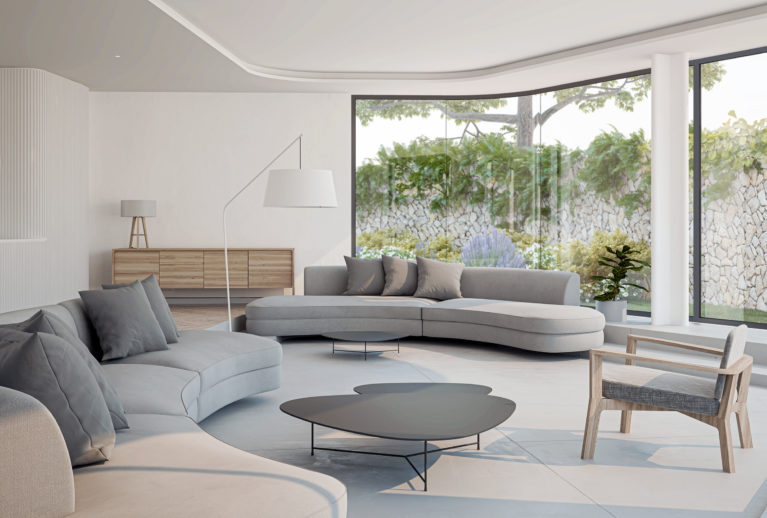 The interior design of the house perfects the floor plan distribution of the open space. The feeling of brightness and spaciousness of the open plan blends with the friendly scale of the living room thanks to the slightly level difference of the ceiling and the floor.
This resource creates a cosy virtual space, which is pronounced through the acrylic finish of the floor and the warm line of light around the ceiling panel.
The custom-made sofas follow the curved shape of the sunken area, and the neutral colours of the upholstery give prominence to the views of the landscape.
The result is an intimate space, a perfect place to socialize in the evening light. The glass enclosure of the façade has a sliding door that allows you to go out into the garden and links this space with the outdoor seating area.