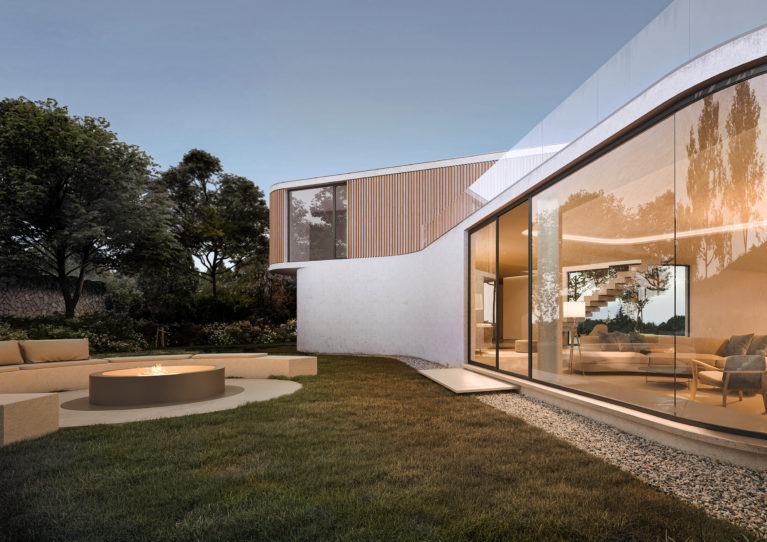 The living room is an intimate and cosy space, which, protected from the neighbours, allows close contact with the nature surrounding the residence.
The curved walls of the house, covered with white mortar, contrast with the warmth of the wooden slats on the upper floor. The large openings show a spacious and welcoming interior.
The outside living area consists of white concrete seats with waterproof cushions. The fire pit in the middle has a gas burner to provide a safe, ecological and smoke-free stove.