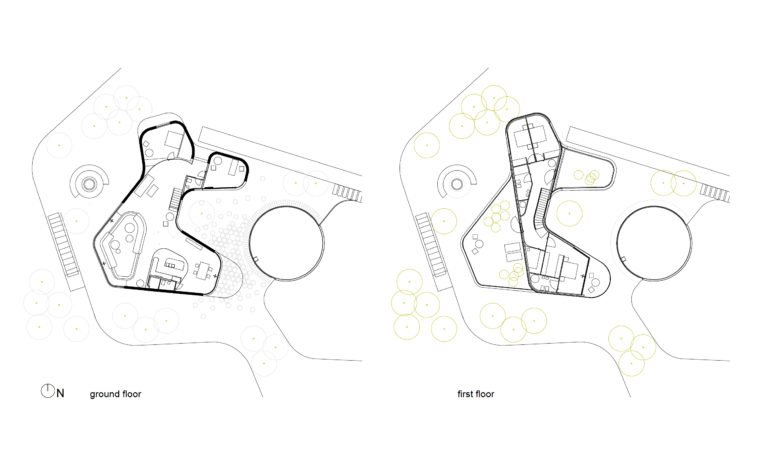 The floor of the house adopts an organic form with soft lines. The layout merges the landscape to define spaces where the interior is blended with the exterior.
The irregular shape of the plot and the slope of the land determine the architectural language of the house. In the absence of an orthogonal reference, the landscape is modelled as contour lines, and the building adapts to it with rounded shapes too.
The courtyard in front of the swimming pool becomes the heart of the house, and the different spaces branch off from there towards different focal points of the landscape.
The upper floor follows the same design principle but rather than matching the ground floor, extends or retracts to form terraces, balconies and cantilevers combining form and function.