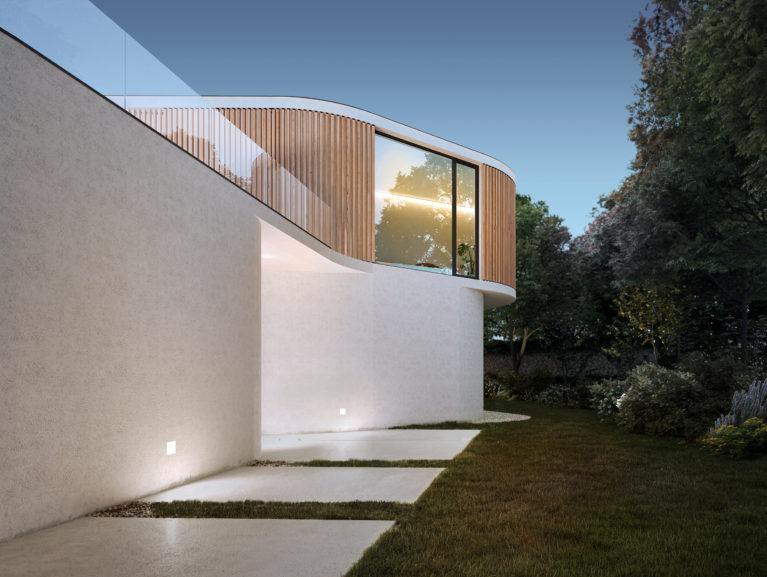 The vegetation plays an important role in the context of the building. The environment is a fresh and lush orchard where the white materials of the house contrast with the green.
The access is an architectural promenade marked by large white concrete slabs. This pavement merges with the curved walls of the house at the entrance.
The discreet indirect lighting gives a mystical appearance to the space, which is dominated by the upper body of the building. This level, which protrudes slightly in a cantilever, is perceived at the end of the path and has a large window.
In the evening, the contrast between materials provides a clear image of the architecture in its natural context. The transparency of the glass, the texture of the cement plaster on the walls and the wood slats -composite material with resin-, achieve a minimalist composition with excellent construction details.