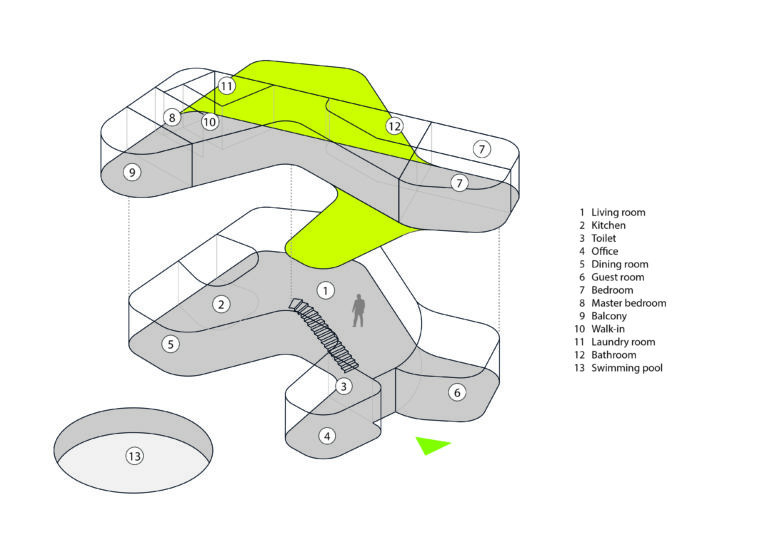 The house adopts a free form that responds to the surrounding landscape. The ground floor forms a courtyard around the pool, while the office space and the guest room branch out from the main volume.
On the upper floor, the master bedroom has a generous balcony to the east, while the other two bedrooms enjoy a large sun terrace to the west.
The stairs are strategically positioned in the heart of the house and can be seen from the exterior courtyard.