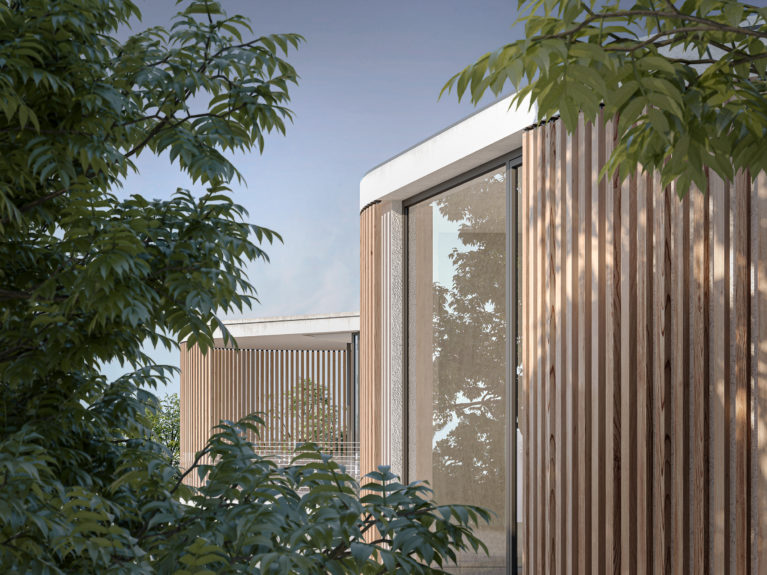 The elevation of the house is sober and discreet for the spatial richness of the floor plan. The two heights of the house are arranged as simple parallel volumes, with flat roofs.
The quality of the façade can be seen in the details. The mixed structural system of steel and concrete allows for a minimum edge of the slab that gives the building a sensation of lightness.
The wooden slats on the upper floor provide a three-dimensional texture. This skin adapts easily to the curved envelope and unifies the appearance of the solid walls and the lattices.