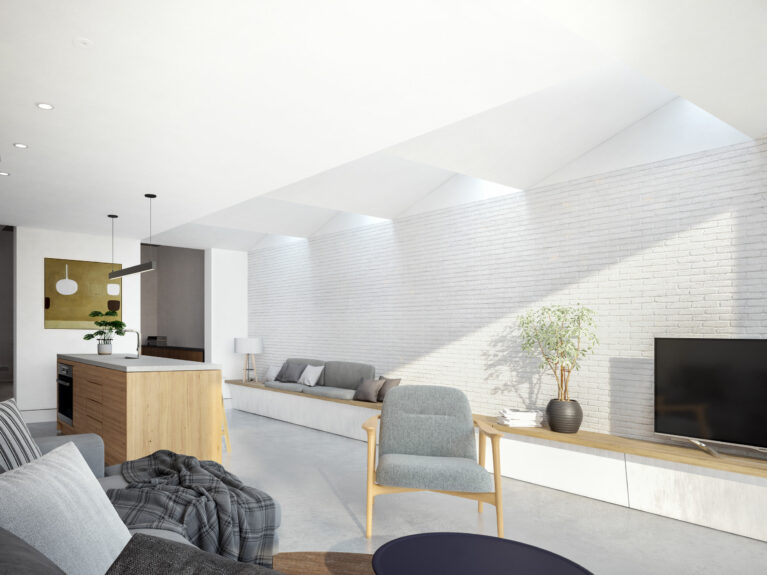 The extension of the house converts the former living room into a large multifunctional and contemporary area. The feeling of spaciousness is achieved by slightly lowering the floor level, which provides additional ceiling height, and by the introduction of skylights along the perimeter.
The transformation of the rear of the house increases not only the living area but also the value of the property, adapted to the more functional use of space.
The space is planned to provide a TV lounge, an informal gathering area, a functional kitchen and an island that doubles as a bar and breakfast table.