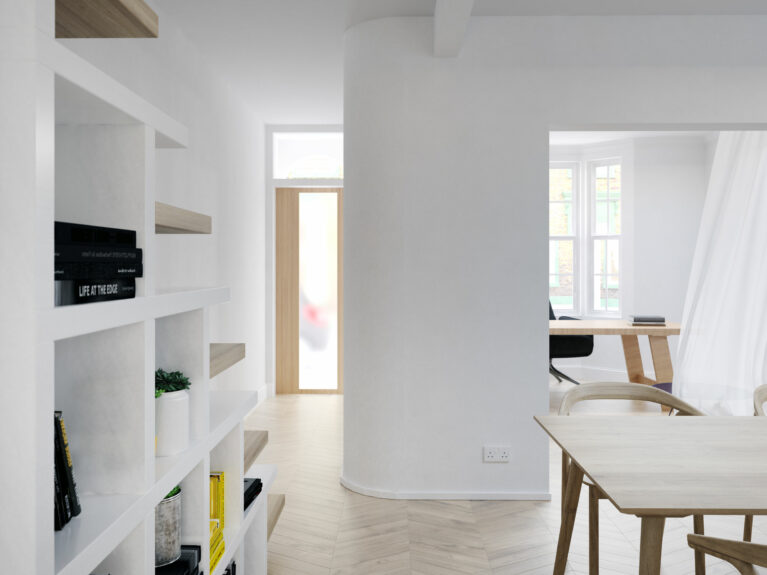 Light plays a decisive role in the reform of this house. The spaciousness of the first floor is achieved by eliminating partitions and doors and opening as many windows and skylights as possible.
The interior design is adapted to the client's needs. From a minimalist perception of space, all superfluous elements that obstruct the vision and the flow of light have been eliminated. The stairs become a shelf without railing, the interior doors disappear and the corners are rounded to make the transitions between spaces more fluid.
The interior atmosphere is defined by the white colour of the walls, the warmth of the oak flooring and the soft shadows generated by the diffused light that floods the space.