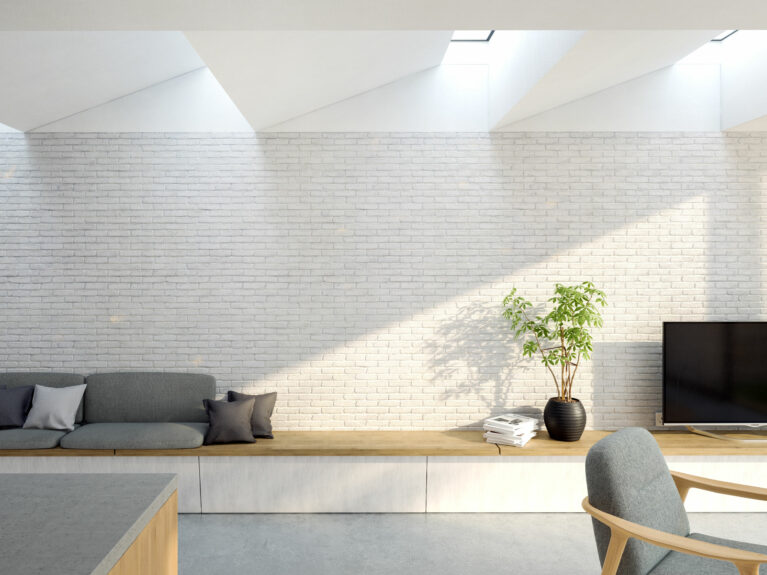 The roof skylight provides a filtered and homogeneous light. To allow the sunset sunshine to enter through the roof, the false ceiling opens at an angle, intensely lighting the brick wall.
The straight lines and diagonal planes defining the ceiling differentiates from the rough surface of the wall. Its texture reveals the brickwork of the original wall of the house, which has been exposed and painted white.
The oak bench at the foot of the wall is a functional and casual piece of furniture. It serves as storage thanks to the large drawers underneath, as well as a seat and a shelving unit.