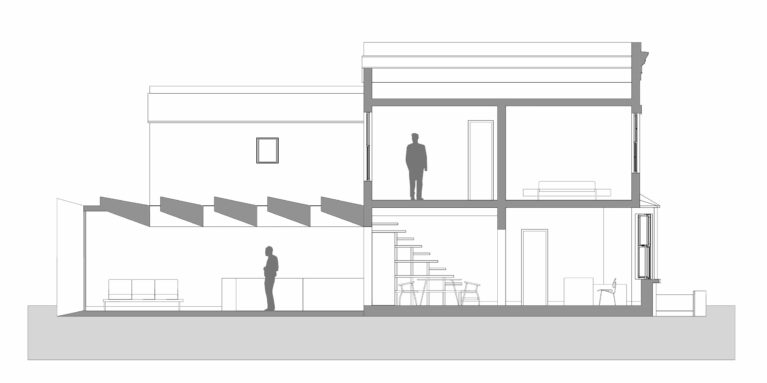 The extension of the house increases the usable area by ten per cent, but above all, it functionally defines the public and private use of the space between the different levels.
The first floor is a space for daytime activities, a place for work, meeting and recreation completely linked to the back garden. The upper floor is the private area for nighttime use, where the bedrooms are located. From the second floor, you can see the roof of the extension, where the sawtooth-shaped skylights stand out.
Contrasting the architectural style of the existing Victorian building, the extension adopts a contemporary language where the thickness of the walls and slabs is concealed with angular shapes and tapering edges.