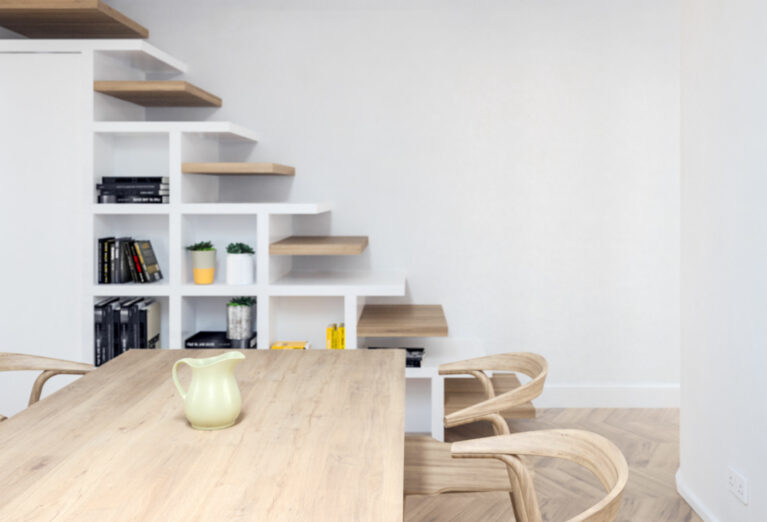 The stairs that give access to the upper floor of the house articulate the entrance hall and the dining room. From the hallway, they are perceived as a series of minimalist cantilevered steps, while from the dining table they are integrated into a smart bookcase.
The assembly is built in lacquered wood against a steel structure. A small guest toilet is located under the staircase so that visitors do not need to go upstairs to the bedrooms.
Despite the shallow depth of the bookcase, it is deep enough to conceal the toilet and provide additional width to the stair treads. The odd steps are made of natural wood and are anchored on two sides to form a wide nose or projection that widens the footprint and makes the stairs more comfortable.