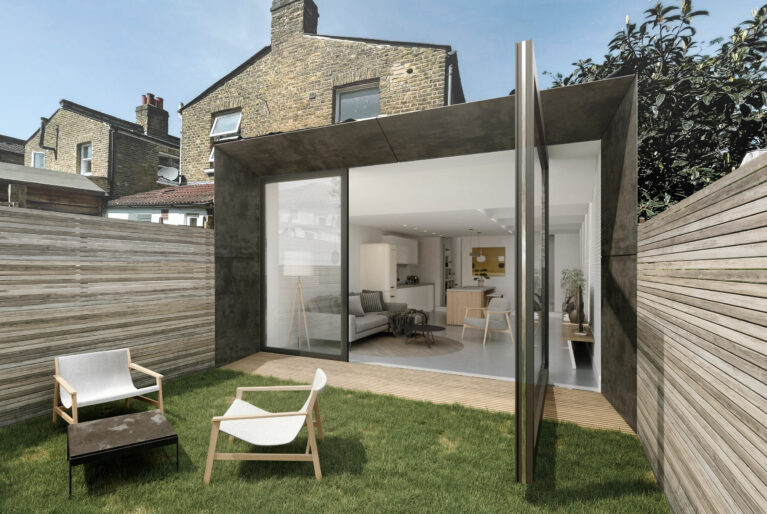 From the garden, the extension of the house is perceived as a new pavilion whose materials and style are intentionally differentiated from the original architecture.
The house opens up completely to the garden with a large window framed by a steel profile with flared edges. From the wooden fence that provides privacy to the garden, continuity with the interior is achieved by the gradual screeding of the walls and roof.
The transitions between the exterior and the interior are therefore defined by the difference in materials, and when the large pivot door is fully open, the garden outdoor furniture becomes part of the living room.
The pivot door is anchored to the steel frame surrounding the building opening. Although it is a heavy element, the bearings installed make it easy to open, and the weather stripping around its perimeter ensures that it closes hermetically, guaranteeing thermal comfort and waterproofing.