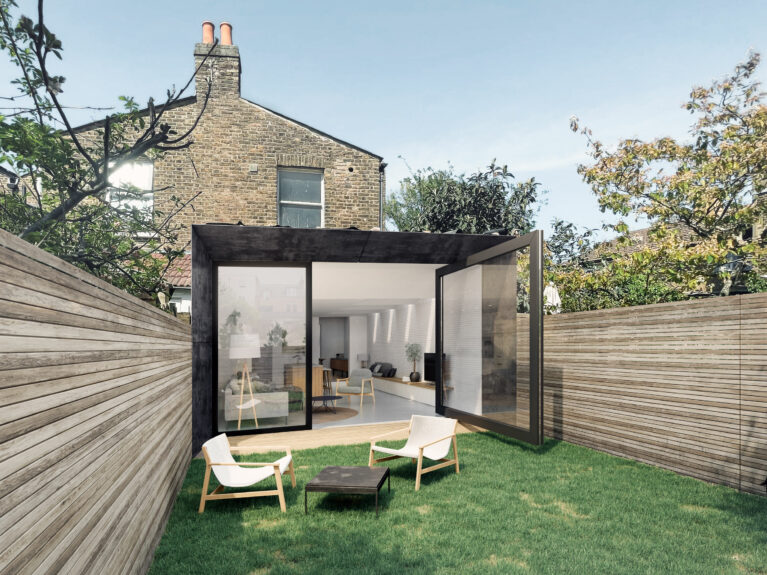 The low density of 18th and 19th century London neighbourhoods relied on providing a private garden for each terraced house. Current regulations allow this space to be occupied to extend the building and adapt it to current use.
The reconfiguration of the interior design of the dwelling combined with the extension of the ground floor into the garden provides a multi-functional space in connection with nature.
Skylights in the roof bring light into the back of the new pavilion, while the front façade is completely glazed. Two-thirds of this area can be opened up by a large pivoting door that invites you to enjoy the garden.