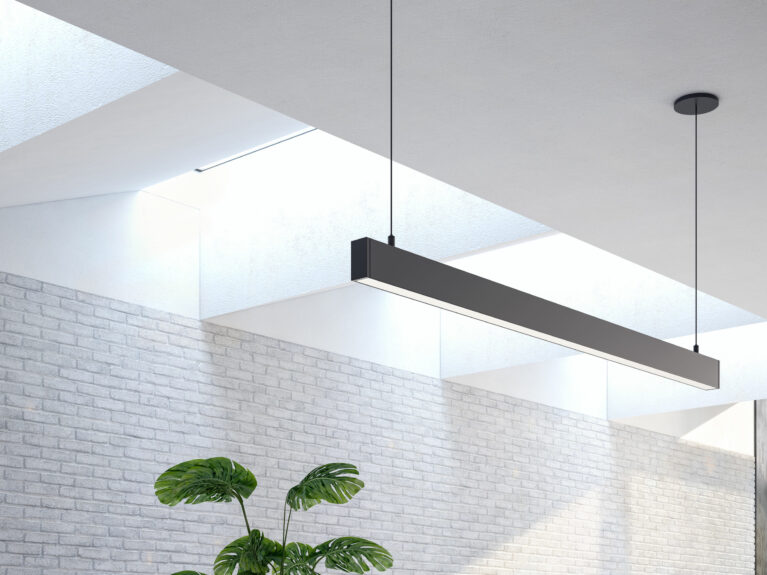 Skylights are an effective way to introduce light into a home extension. London townhouses are often narrow and elongated, so skylights and patios are the only ways to bring light into the central part of the house.
To achieve the roof openings without disturbing the structural system that supports the upper floor, skylights are placed between the cross beams. Each opening is rectangular and is enclosed with sealed double glazing over a stainless steel frame.
At the top, the roof is waterproofed by a sawtooth-shaped roof that gives the building an industrial look. The false ceiling of the interior reproduces the reverse shape, so the openings are flared and allow sunlight to penetrate to the darkest part of the house.
The result is homogeneous lighting that floods the adjacent brick wall. The ceiling becomes a distinctive element of the interior design and offers an economical and functional solution.