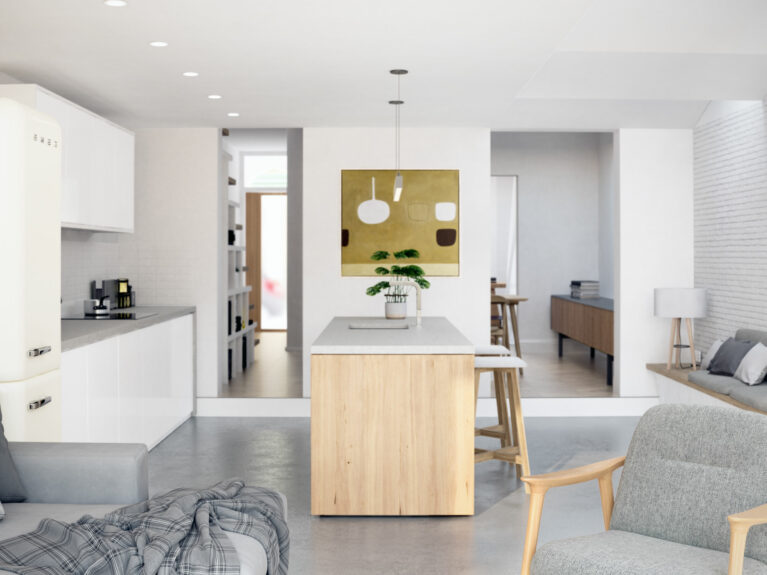 There is an increasing demand for open-plan spaces in modern dwelling. This contemporary living room concept provides a meeting place, where the activity of cooking is as pleasurable as that of eating.
The typical Victorian-style single-family home is often highly compartmentalized but with small rooms. One of the most common ways to adapt it to contemporary living is to eliminate partitions and create visual contact between spaces.
In this house, the public areas are located on the ground floor, so it is not a privacy issue to link the kitchen, the living room and the office with the entrance and the rear garden. The result is an amazing feeling of spaciousness where the furniture defines the use of each corner, creating a functional and cosy atmosphere.