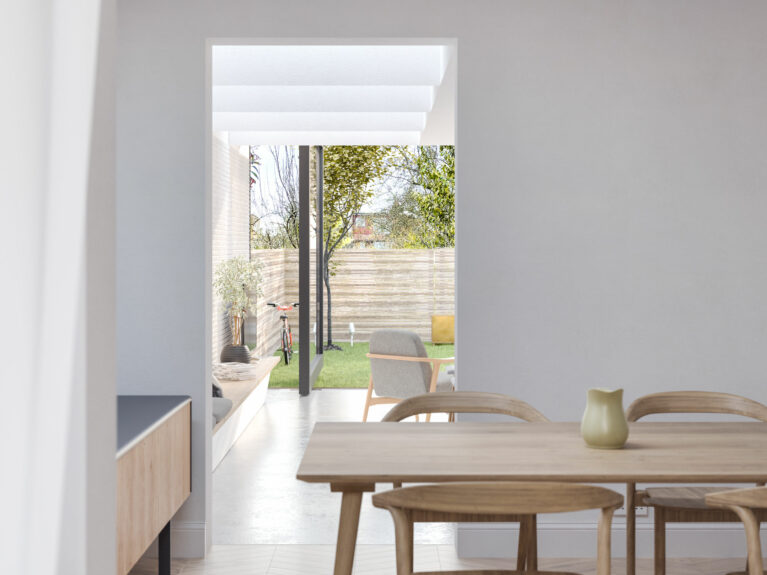 The small scale of the house turns the project into an exercise of sensory composition. The interior space is articulated through light and visual connections between the rooms to give a sense of fluidity, spaciousness and wellbeing.
The loose furniture helps to achieve a suitable proportion between the interconnected rooms so that no doors or corridors are required. The dining room becomes a well-lit room from which to see the garden of the house, despite being located in the centre of the ground floor and having no windows.
The simple and natural materials of the floor and furniture help to provide a sense of serenity to the setting. The Scandinavian-style table and chairs contrast with the purity of the white walls and the continuous concrete flooring.