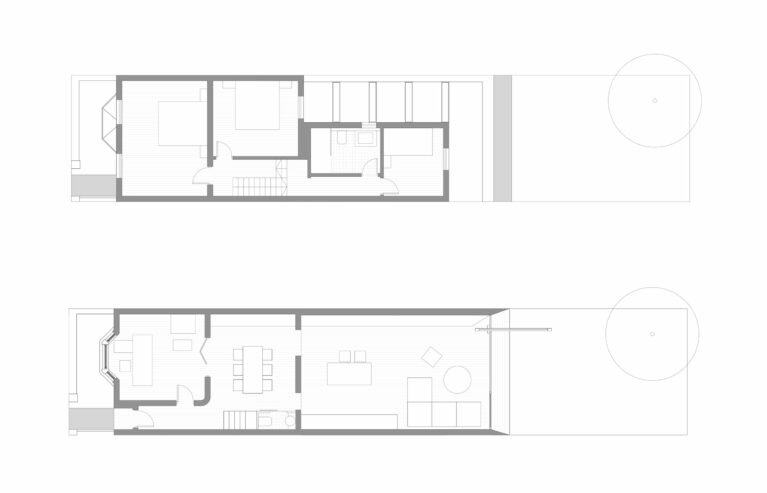 The floor plan shows a functional space planning adapted to a modern lifestyle. Given the small scale and the high price of the house, every square metre is intended to be used for various purposes.
The ground floor is a multifunctional space that allows a combination of domestic and professional use. The office is linked to the entrance and the street, the most public façade of the building, while the dining room and living room open onto the rear garden.
The absence of partitions allows circulation to flow naturally around the furniture, and corridors and interior doors disappear. The kitchen and living room have a social character, allowing the experience of cooking to be shared with guests and enjoying meals indoors or in the garden.
The upper floor has traditional compartmentalisation that allows for three independent bedrooms with excellent lighting and ventilation conditions and a shared bathroom.