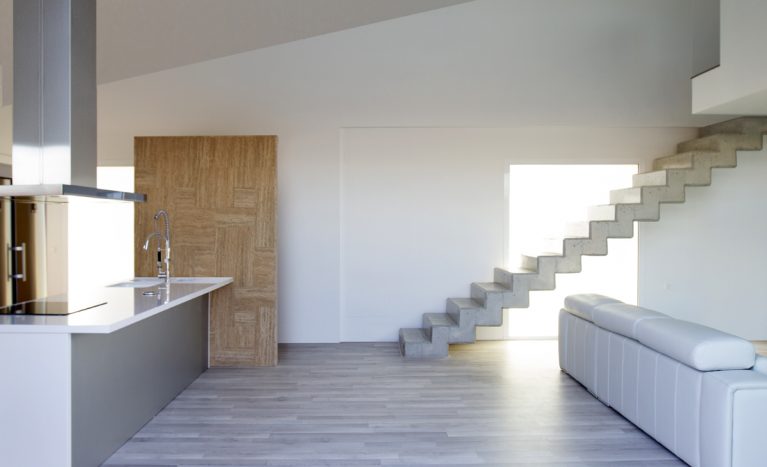 The open-plan configuration in the public areas of the domestic space allows for the creation of multifunctional and casual interiors.
This house located in a natural landscape is conceived as a second home or holiday accommodation for a getaway in connection with nature. The living room is therefore a social space for gatherings to enjoy the experience of cooking in the company of friends and family.
The back of the house, where the entrance door is located, has translucent glass windows, while the opposite side opens onto the garden with large transparent windowpanes. This creates a well-lit space while maintaining the privacy of the living room and garden: that area cannot be seen from the outside, but from which the magnificent view of the landscape can be appreciated.