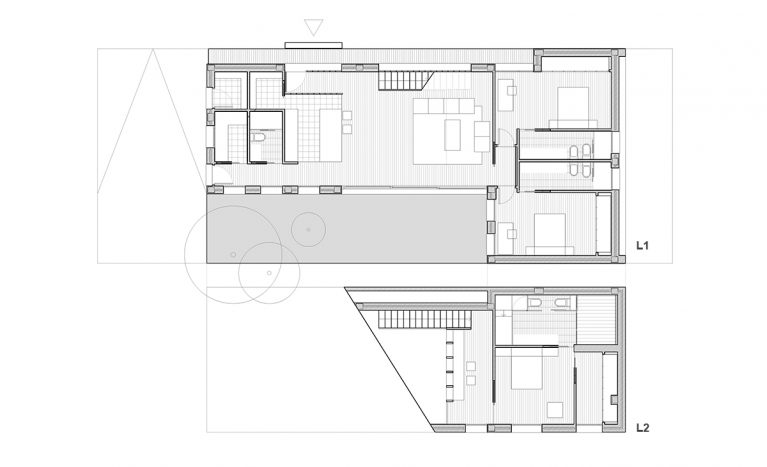 This house is conceived as a seasonal holiday home with an open-plan, functional and casual layout.
Daytime activities are concentrated on the ground floor, so the heart of the house is around the triangle connecting the kitchen, the living room and the garden.
The bedrooms are located at the upper end of the house, separated on two levels. The back-of-house rooms are located on the opposite side, corresponding to the lower part of the roof, including a toilet, a storage room, a laundry room and space for the kitchen appliances.