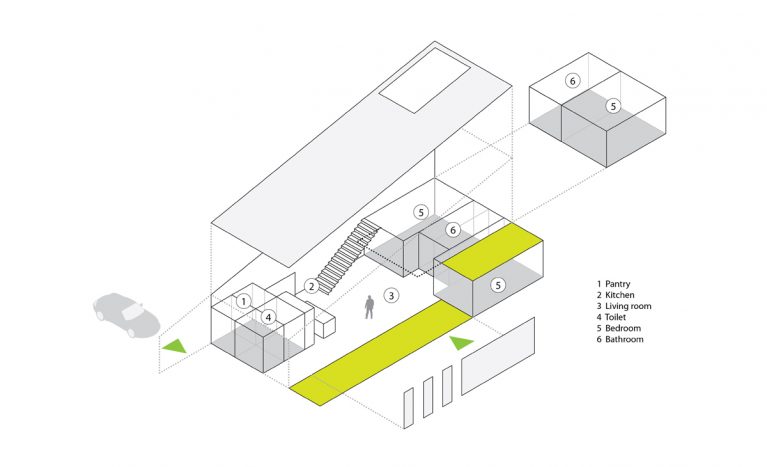 The spatial configuration of the house is simple but functional. Under the sloping roof, the bedrooms are located in the upper part, the living room in the centre and the service area in the lower part.
Access to the house is from the north, while the bedrooms and living room open onto the south, where the garden is located.
On the upper floor, there is a small terrace and a skylight in the master bedroom where the bathroom with jacuzzi is located.