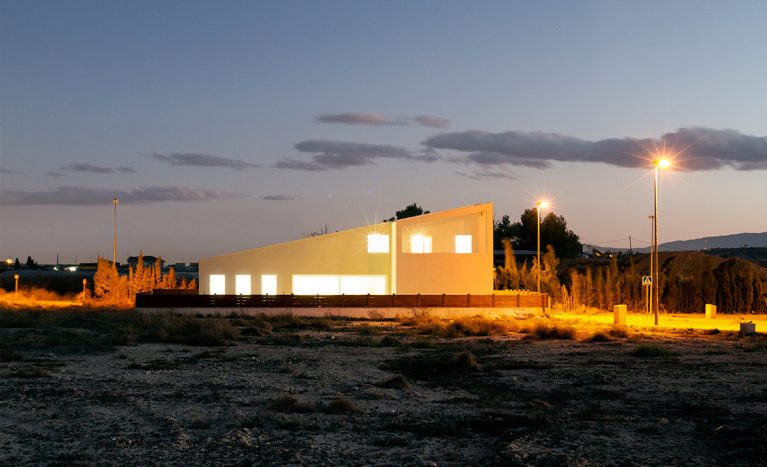 Despite the simplicity of the house's exterior form, which presents itself as a rising wedge on the horizon, the interior is spacious and functional.
The shape of the house is a result of its interior organisation, the need to separate the master bedroom on the upper floor and to create a double-height space in the living room.
The composition of the elevation reveals the interior uses, large windows open up the living room to the garden, while the upper floor enjoys views of the landscape and features a small balcony and a patio open to the sky.