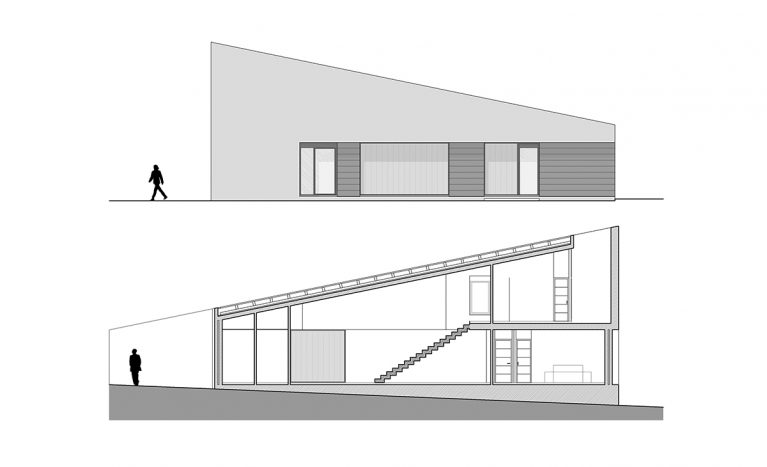 The simplicity of the building's volume results in a minimalist and simple interior, which nevertheless offers interesting, well-lit spaces with views of the landscape.
The living room is located on the ground floor, together with the kitchen and guest bedrooms. On the upper floor is the master bedroom, which is accessed by a single flight of concrete stairs.
On the first floor, the bedroom has a large bathroom, illuminated by a patio open to the sky that provides privacy and light.